According to reports, Slum Village member Baatin has died. No official information regarding the cause of death has been released as of yet but many of his fellow MCs and musicians have been sending their condolences via the Internet.



The passing Of Baatin comes right as he had recently reunited with remaining group members Elzhi and T3 and were gearing to release their new album, Villa Manifesto on September 22nd. They had recently released the single "Cloud 9" with former Floetry member Marsha Ambrosius.



Baatin, born Titus Glover in 1974, was previously diagnosed with schizophrenia, bipolar disorder and depression, which caused him to take a break from Slum Village and music.



Talib Kweli spoke of Baatin's passing on Twitter stating, "I'm at a loss right now. Hi-Tek was set to dj for Slum Village tonight. RIP Baatin. More influential than you can imagine. Slum Village forever."



Baatin said he started rapping while a student at Pershing High School on Detroit's east side.



"I was going by Eazy-T and Scandalous-T back then; it was me, Al Nuke and a few others," Baatin told the Metro Times in a 2007 interview.



Baatin, Jay Dee -- who died in 2006 of complications from lupus -- and T3 formed a group and called themselves Ssenepod. In 1991, they changed their name to Slum Village. Baatin also changed his stage name.



"When I got spiritual, I wanted a different name," he said. "(Baatin) is Islamic for 'hidden.' "



Slum Village underwent several lineup changes over the years. The original trio released "Fantastic, Vol. 1" and "Fantastic, Vol. 2." Jay Dee (also known as J Dilla) left the group and was replaced with Elzhi. That trio scored one of their bigger mainstream hits, "Tainted," which also featured Detroit native singer Dwele.



Several offered online condolencenes as the news spread. On his Twitter, Dwele wrote "R.I.P. baatin of slum village forever." Fans also left thoughts on Baatin's MySpace page and comments on Slum Village videos across YouTube.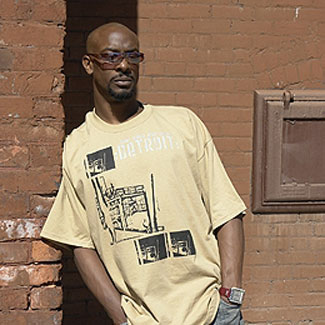 Send Blog ·
Share on Facebook ·
Bookmark on Delicious
Comments