In the dynamic world of hip-hop, artists often adopt stage names that resonate with their music style, persona, or background. One such artist who has made a significant impact in the rap scene is Blueface. Known for his distinctive offbeat rapping style, Blueface has become a household name in the music industry. But what lies behind this stage name? What is Blueface's real name?




Blueface was born Johnathan Jamall Porter in Los Angeles, California, on January 20, 1997. Growing up in the Santa Clarita Valley and later attending Arleta High School in the San Fernando Valley, Porter's early life was rooted in the diverse cultural and musical landscape of Los Angeles. This environment undoubtedly played a role in shaping his future music career.





Rise To Fame: The Journey Of Blueface
The rapper's journey in the music industry began in earnest in January 2017. His unique rapping style, characterized by an offbeat flow, quickly caught the music world's attention. The track that catapulted him to viral fame was "Respect My Cryppin'," which became widely known in 2018. The music video for this song, featuring a collaboration with
Snoop Dogg
, has also amassed over 22 million views on YouTube, showcasing
Blueface's growing influence
.
Collaborations & Chart Success
Blueface's talent has further led him to collaborate with some of the biggest names in the industry, including Rich The Kid,
Cardi B
,
French Montana
, G-Eazy, and
DaBaby
. His most successful song to date, "Thotiana," was remixed by Cardi B and
YG
, reaching the 4th spot on the US R&B/Hip-Hop chart. This track's success is a testament to Blueface's growing prominence in the rap scene.
Beyond The Stage Name: Personal Life & Legal Challenges
While his professional life has been marked by success, Blueface has also faced legal challenges. In November 2022, he was arrested in relation to a shooting outside a Las Vegas strip club. However, in October 2023, he received a suspended sentence, avoiding jail time. This incident highlights the often complex and challenging lives many artists navigate beyond their public personas.
Why "Blueface"?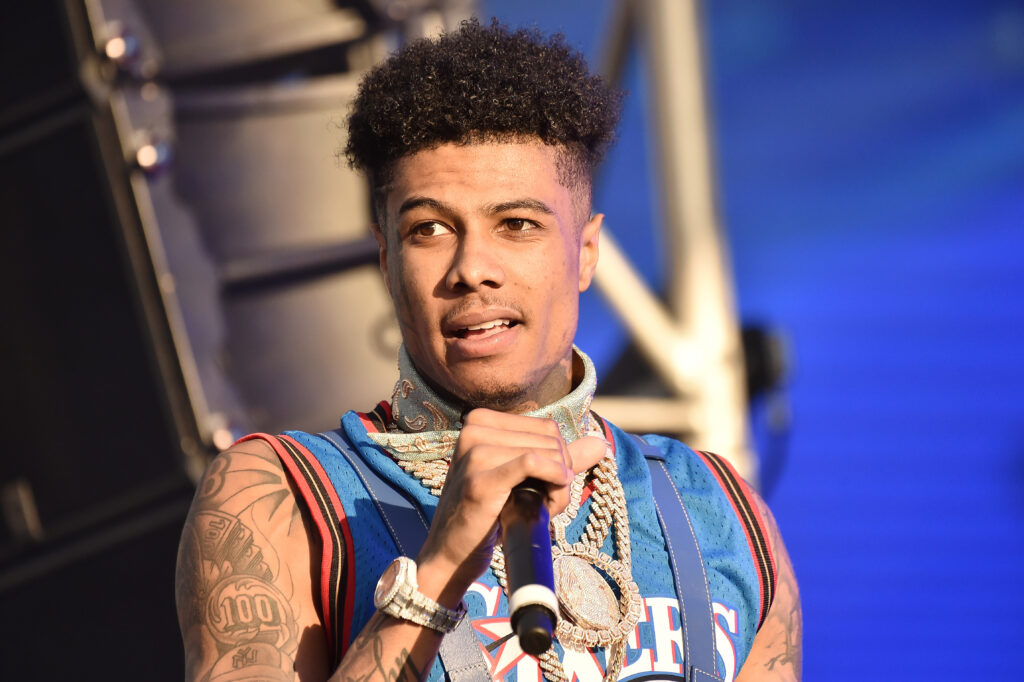 The choice of the stage name "Blueface" is intriguing. Initially, he used the name "Blueface Bleedem" when he started his rap career. This name is a nod to his ties with the School Yard Crips street gang and is also said to refer to the "blue" $100 dollar bill, symbolizing wealth and success in the rap industry.
As of 2023, Blueface's net worth is estimated at $4 million, reflecting his success in the music industry. With three songs making it to Billboard's Hot 100 chart, including "Thotiana" peaking at No. 8, Blueface's career trajectory seems promising.
Conclusion
Johnathan Jamall Porter, known professionally as Blueface, is more than just a rapper with a catchy stage name. His journey from the streets of Los Angeles to the heights of the music industry is a story of talent, perseverance, and the complexities of fame. As he continues to navigate his career and personal life, Blueface remains a significant figure in hip-hop, with a name that resonates far beyond the music he creates.
The post
What Is Blueface's Real Name?
appeared first on
HotNewHipHop
.
via:
https://www.hotnewhiphop.com/734509-blueface-real-name
Share on Facebook
Comments