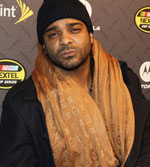 Jim Jones was involved in a melee with singer/songwriter Ne-Yo and members of his entourage at the Fifth Avenue Louis Vuitton store in Manhattan. Jones turned himself in to the authorities. A rapper beefin with a singer? How gangsta can you be if you are whuppin Ne-Yo's ass? Come to think of it, why is a gangsta rapper wearing LV? What were y'all arguing over, a purse? C'mon dude that's umm-----RuPaulish!!!!



DJ Casper (aka Mr. C), songwriter of the "Cha Cha Slide," has filed a lawsuit against several parties over copyright and publishing rights to his song. He says Jerome Haywood and M.O.B. Records have cheated him out of royalties by taking the copyright and licensing for themselves and designating his composition as a "work for hire" project. This song HAS to generate at least a million in sales a year! I'm a DJ and I have to play this song at every wedding. It is a requirement. My question to you Mr. C is... where was your lawyer when you signed this deal?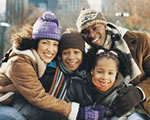 I was reading a Vibe magazine and saw Kelly Rowland taking an HIV/AIDS test. She is a part of the "know your status" campaign. This "know your status" campaign has been bothering me for a long time and I didn't know how to say it without sounding like an ass, but here goes.



How come urban radio and TV have ads about HIV/AIDS with the slogan "know your status" but I don't hear those same ads on mainstream radio or TV? When you watch mainstream TV, have you seen any ads asking the mainstream to "know your status"? I did a google of "know your status" and this is what I came up with.



Check out this website: http://www.blackaids.org/image_uploads/article_564/.pdf. They want to test one million African Americans.



Here is one for Latinos: http://www.paho.org/English/DD/PIN/Number23_article2.htm



Strangely (maybe not so strangely) I couldn't find anything for mainstream America. Why is that?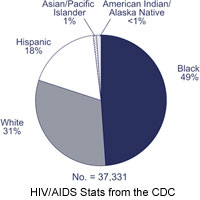 They are promoting this "know your status" thing to minorities. Then, we hear that African Americans are affected with HIV at a higher rate than any other race of people. Go to a Spanish radio station or Telemundo and they spew the same information to the Hispanics and Latinos. Does this make sense to you? I don't understand why no one else has seen this? Remember when this was a "gay" disease gotten from African monkeys? Now, it's affecting minority more than homosexuals and lesbians, but regular white people don't get HIV/AIDS? HUH?!?!?



To me, it's like Tuskegee all over again, but with a different twist. In this case, you are encouraged to find out you have an incurable disease, and then they give you "experimental" drugs in the name of science, but you die anyway. If I am wrong, then let me know, but it seems to me that we are always saddled with this type of problem (high blood pressure, stroke, glaucoma etc.) and there is never a cure. Why?

Send Blog ·
Share on Facebook ·
Bookmark on Delicious
Comments