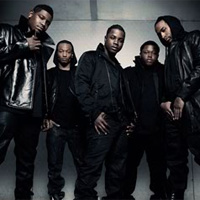 After a highly-successful debut album, Day26 is back with their sophomore release, Forever and a Day. This time, Robert, Will, Mike, Que, and Brian are ready to express more of their artistic abilities. They recently sat down with BlackVibes.com to discuss their new album, Danity Kane, and their other aspirations.


Your new album, Forever and a Day, is IN STORES NOW. What should someone expect when they hear the album?

Brian: It's going to be totally different from the first album because we had a lot of input on the creative side. We actually wrote a whole lot more on this album. We also got to choose some of the producers that we worked with. You're definitely going to hear growth.


How involved was Diddy with this album as opposed to the first one?



Rob: Diddy is a very, very, very busy man. We only saw him three times during the whole recording process. He sent us the songs that he wanted us to do with the different producers and we knocked 'em out.

Brian: Actually, none of the songs that Diddy sent us this time around got to be used. After he heard the direction that we chose to go, he told us that he loved what we were doing and he told us to do our thing. He let us run free and it turned out great.


Why do you think Danity Kane broke up?

Mike: Danity Kane broke up because they were crazy. That's why they broke up. They had too many problems and they couldn't see eye-to-eye on various things. Some of them let the green-eyed monster get to them and that broke up the group. If you let the wrong people get in your ear and give you that buzz of thinking that you're more than you really are, it can consume you. It will make you the wrong person, but sooner or later you'll find out who you really are after you fall on your face.


How have you guys been able to avoid those same traps? I'm sure you're faced with the same temptations.

Mike: Yeah, we've had the green-eyed monster come our way. We slap the green-eyed monster. Slap 'em right in his mouth! We don't believe in that. We stay prayed-up. We have a lot of people around us that will slap us up if the green-eyed monster does come out and rear his ugly face.


Any aspirations from any of you to go solo or at least do a solo project outside of the group?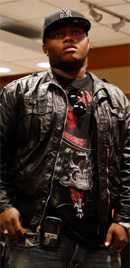 Mike: Naw, we ain't doing any solo stuff. That ain't even in our nature right now. Now maybe around album five or something, we might venture off like Bell Biv DeVoe and like Ralph had his own little thang.


What's the one place you wish the cameras WOULDN'T follow you on Making The Band?

Mike: In my bedroom! I've got some private thangs that I don't want the world to see all the time. I can't make a porno on the TV show because then I ain't gonna get any endorsements. I want be in Wal-Mart and Disney Channel, but I can't do that if I make a porno.

Rob: Unlike Big Mike, I'm an aspiring porno star!


Outside of music, what other aspirations do you guys have?

Mike: Q wants to be Will Smith, even though Will Smith got like 4 kids. Brian has own record label. Willie has a clothing line for the ladies called Rip It Off. Rob is writing on a lot of people's up-and-coming albums.



For more information about Day26, check out the Day26 BVConnect




Send Blog ·
Share on Facebook ·
Bookmark on Delicious
Comments