Cassie's Bombshell Abuse Lawsuit Against Diddy: What We Know So Far
The entertainment industry has been rocked by bombshell accusations as Cassie, an R&B singer and former signee of music mogul Sean Combs (Puff Daddy or Diddy), has filed a federal lawsuit against him, per the New York Times. The lawsuit alleges a decade-long pattern of control, abuse, and even rape, stunning the public and prompting strong denials from Combs.




"After years in silence and darkness," the singer said in a statement, "I am finally ready to tell my story, and to speak up on behalf of myself and for the benefit of other women who face violence and abuse in their relationships." Below, we broke down Cassie's lawsuit and the allegations against Diddy.




Read More: Cassie Net Worth 2023: What Is The Singer Worth?





Diddy & Cassie's Relationship
Cassie, born Casandra Ventura, entered the limelight in 2005 and soon found herself in a romantic relationship with Sean Combs, who significantly shaped her career after
signing her to Bad Boy
. However, according to the lawsuit, what initially seemed like a promising collaboration turned into a nightmare for Cassie. She alleges that Combs exerted control over her life, including threatening to hold back her music, finances, and career, leading to a tumultuous relationship marred by alleged abuse.
Read More: Who Has Diddy Dated? 11 Women Romantically Linked To The Mogul
Cassie's Allegations Against Diddy
The lawsuit outlines a disturbing series of events that paint a harrowing picture of abuse and manipulation endured by Cassie during her relationship with Combs. More specifically, it accuses Combs of subjecting her to physical assaults, including beatings that reportedly occurred multiple times annually. Additionally, she claimed Combs provided her with "copious amounts of drugs," such as ecstasy and ketamine, and urged her to consume them. Shockingly, the suit alleges that Combs coerced her into having sex with male sex workers while he filmed these encounters. Moreover, Cassie claims that in 2018, Combs raped her in her own home.
Diddy allegedly had significant control over her life, including medical files. She purported that a report from an MRI scan she underwent (potentially due to drug use or abuse she suffered at the hands of Diddy) directly went to Combs. Cassie cited a specific incident of abuse that she faced at the hands of Diddy, where he allegedly kicked her repeatedly in the face for talking to a talent agent. She said when she asked to go to her parents' home, Diddy refused.
Another shocking revelation from the lawsuit regarded
Kid Cudi
. Ventura and Cudi reportedly began dating in early 2012, angering Diddy to the point where he threatened to blow up his car. "Around that time," the suit says, "Kid Cudi's car exploded in his driveway." Cudi reportedly corroborated the claims, stating, "This is all true."
What Cassie Wants From The Lawsuit & The Defendants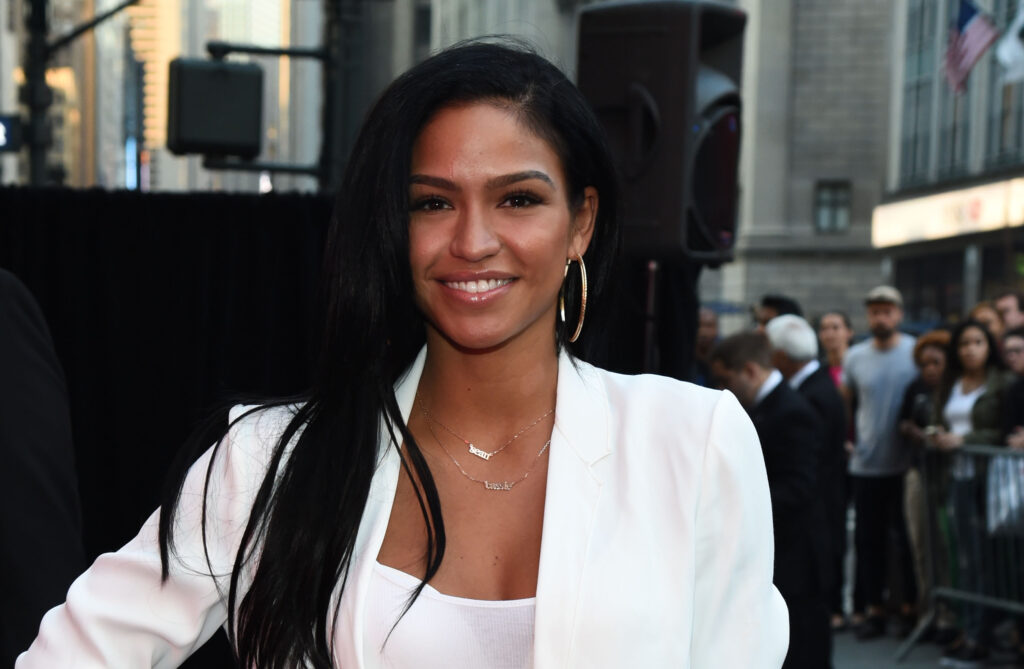 Cassie's legal action seeks unspecified damages and accountability. However, an attorney for Combs said that she previously demanded $30 million prior to filing the suit. Cassie aims to shed light on the trauma she alleges she experienced during her time with Combs. The lawsuit names not only Combs but also individuals associated with him and his companies as defendants. Cassie's legal team asserts that these entities enabled and covered up Combs's alleged behavior, fostering a toxic environment that perpetuated her suffering.
Diddy's Response
In response to the allegations, Sean Combs, who recently joined
hip-hop's billionaire club
, vehemently denies the accusations made by Cassie. His lawyer, Ben Brafman, dismisses the claims as baseless and part of an attempt to tarnish Combs's reputation. "Mr. Combs vehemently denies these offensive and outrageous allegations. For the past six months, Mr. Combs has been subjected to Ms. Ventura's persistent demand of $30 million, under the threat of writing a damaging book about their relationship, which was unequivocally rejected as blatant blackmail. Despite withdrawing her initial threat, Ms. Ventura has now resorted to filing a lawsuit riddled with baseless and outrageous lies, aiming to tarnish Mr. Combs's reputation and seeking a payday," Brafman said.
However, in response, Cassie's attorney, Douglas Wigdor, said Combs actually tried to buy her silence. "Mr. Combs offered Ms. Ventura eight figures to silence her and prevent the filing of this lawsuit," he said. "She rejected his efforts."
Conclusion
Cassie's decision to come forward aligns with New York's Adult Survivors Act, offering a platform for survivors of abuse to seek justice even after the statute of limitations has expired. The lawsuit accuses Diddy of sexual abuse, sexual assault, and violations of New York City's gender-motivated violence laws. However, since a number of these incidents occurred in different cities, she also said that she's a victim of human trafficking. 
"With the expiration of New York's Adult Survivors Act fast approaching," she said, "it became clear that this was an opportunity to speak up about the trauma I have experienced and that I will be recovering from for the rest of my life."
As the legal battle unfolds, it's crucial to recognize the significance of survivors speaking out against alleged perpetrators. Regardless of the verdict, Cassie's courageous act emphasizes the importance of addressing abuse and standing up for victims' rights. The case underscores the need for accountability and the ongoing conversation surrounding the treatment of women in the music industry and beyond.
[
Via
]
The post
Cassie's Bombshell Abuse Lawsuit Against Diddy: What We Know So Far
appeared first on
HotNewHipHop
.
via:
https://www.hotnewhiphop.com/735675-cassie-diddy-rape-lawsuit
Share on Facebook
Comments