Sean Combs, also known as Diddy, and R&B singer Cassie Ventura, were once relationship goals in the public eye. Although they faced their fair share of ups and downs in the public eye, many believed that the two were living happily together during their relationship. However, in the wake of Cassie's lawsuit against the music mogul, she painted a horrifying picture of the actuality of their relationship. Allegations of abuse, threats, sexual assault emerged, which Diddy's attorney denied.




The two first met in 2005 once she signed to Diddy's Bad Boy imprint. Two years later, they began a relationship together before calling it quits in 2018. Below, we delved into Cassie and Diddy's relationship.




Read More: Cassie's Bombshell Abuse Lawsuit Against Diddy: What We Know So Far





2005: The Beginning Of A Union
The story of Diddy and Cassie began in 2005 when the then-19-year-old Cassie signed with Bad Boy Records, a label founded by Diddy. Prior to that, Diddy enlisted Cassie as a spokesmodel for Sean John. Despite public interest every time they stepped out together, Diddy and Cassie denied that they were a couple.
2006-2008: Emerging As A Power Couple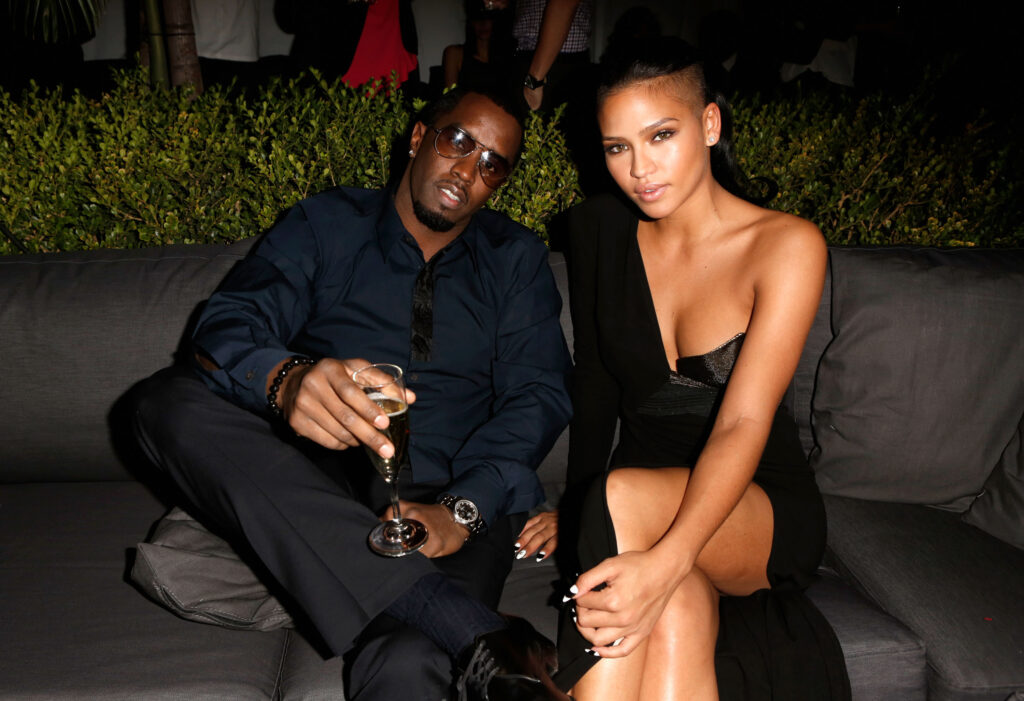 Cassie stepped into the spotlight as the spokesmodel for Diddy's fashion label, Sean John by 2007. Their initial connection stemmed from Cassie's role in Diddy's clothing line. However, it was her signing with Diddy's Bad Boy Records that ignited rumors of a budding romance between the two.
During these years, Diddy and Cassie solidified their status as a power couple in the entertainment industry. By 2007, Cassie's music career flourished under Diddy's mentorship and the support of Bad Boy Records. They often made appearances together at events, red carpets, and industry functions, portraying a glamorous and influential image.
Read More: Who Has Diddy Dated? 11 Women Romantically Linked To The Mogul
2009-2012: Diddy & Cassie's Confirmed Romance
Diddy was still in an on-and-off relationship with Kim Porter until 2009. However, Cassie and Diddy's relationship continued to grow. The duo eventually embraced their relationship publicly, making appearances together at various events. Their conspicuous presence at Kanye West's Paris Fashion Week show stirred widespread interest and confirmed their romantic involvement.
Despite their public appearances and perceived success, rumors of discord began surfacing. Reports circulated about alleged breakups and reconciliations, contributing to speculation regarding the stability of their relationship. However, the couple remained relatively private about the details of their personal lives, adding to the mystery surrounding their dynamic.
2013-2014: Further Public Visibility
The relationship between Diddy and Cassie continued to be a subject of media scrutiny. While maintaining a relatively low profile in terms of public statements, they occasionally shared glimpses of their bond through social media posts and sporadic public appearances. This period witnessed intermittent moments of closeness and apparent challenges, leaving fans curious about the true nature of their relationship.
Once they began opening up about their relationship, they became subject to even more rumors surrounding their relationship status. Engagement rumors circulated after Diddy posted an image of a sizable diamond ring on Instagram, sparking speculation about a potential proposal to Cassie. Despite denials from Diddy's representative, Cassie sporting the ring fueled ongoing speculation.
2015-2018: The Final Days
In 2015, reports surfaced suggesting a split between the power couple, later reconciled. Diddy shared his relationship philosophy on
The Breakfast Club
, describing a dynamic that encompassed challenges but aimed to bring unparalleled joy to his partner. "If I'm in a relationship with you, like 25 percent of your time, you're gonna just feel like, 'Aw man, I hate being here, this guy, aw man, he cheated on me, he lied on me,'" Diddy said. "But then there's 75 percent of 'I'mma make you the happiest woman in the whole wide world,' and I promise you'll smile the most."
After getting back together,
TMZ
reported a heated altercation between Diddy and Cassie, involving the confiscation and return of her phone. While law enforcement responded to the incident, no charges were filed. Despite this turbulent episode, the couple reconciled again after their separation.
By 2018, their last public appearances together were documented on social media. Cassie's final Instagram post featuring them at the Met Gala, while Diddy's last post commemorated her birthday. Sources close to the couple confirmed their split, indicating they had been apart for several months.
Allegations & Legal Battle
However, beyond the glitz and glamour, a darker chapter emerged. In 2018, Cassie made shocking allegations against Diddy, filing a lawsuit accusing him of a decade-long pattern of control, abuse, and rape. She detailed incidents of coercion, filming her with other men, and a disturbing rape allegation in 2018. Diddy vehemently denied these allegations, sparking a contentious legal battle between the two.
[
Via
] [
Via
]
The post
Diddy & Cassie Relationship Timeline
appeared first on
HotNewHipHop
.
via:
https://www.hotnewhiphop.com/735694-diddy-cassie-relationship
Share on Facebook
Comments