As of 2023, Keanu Reeves, the iconic actor known for his roles in blockbuster hits like The Matrix and John Wick, has amassed a staggering net worth of approximately $380 million. This figure, reported by Celebrity Net Worth, is a testament to his successful career in Hollywood and various other ventures.




Keanu Reeves' journey to fame and fortune is a story of resilience and hard work. Born in Beirut, Lebanon, in 1964, Reeves faced a challenging childhood, moving around the world due to his mother's career as a costume designer. Despite these early struggles, including a battle with dyslexia, Reeves found solace and passion in acting. His breakout role came in 1986 with the film Youngblood, and he quickly rose to prominence with a series of successful movies.





Box Office Success & Iconic Roles
Reeves' career took off in the late 1980s and early 1990s with hits like
Bill and Ted's Excellent Adventure
and
Point Break
. However, his role as Neo in
The Matrix
catapulted him
into A-list status
.
The Matrix
franchise alone brought in over $1.6 billion worldwide, significantly contributing to Reeves' net worth. His portrayal of John Wick in the eponymous franchise further solidified his status as a box-office powerhouse, grossing over $500 million globally.
Beyond Acting: Reeves' Diverse Ventures
Keanu Reeves is not just an actor but a multifaceted individual with interests and investments in various fields. He played bass guitar for the band Dogstar in the 1990s and co-founded Arch Motorcycle Company, which builds custom motorcycles. Additionally, Reeves co-founded a production company and a small press, showcasing his entrepreneurial spirit.
Despite his immense wealth, Reeves is known for his humility and generosity. He has a cancer charity and supports various causes, including PETA and the SickKids Foundation. His personal life, marked by tragedy and resilience, remains largely private, with Reeves known for being tight-lipped about his relationships.
Reeves' financial success is not just due to his acting salary. His smart career choices, including turning down lucrative offers like the sequel to
Speed
to pursue other interests, show a strategic approach to his career. His earnings from
The Matrix
franchise, including backend bonuses, significantly boosted his net worth, making him one of the highest-paid actors for a single franchise.
Keanu Reeves: A Legacy Beyond Dollars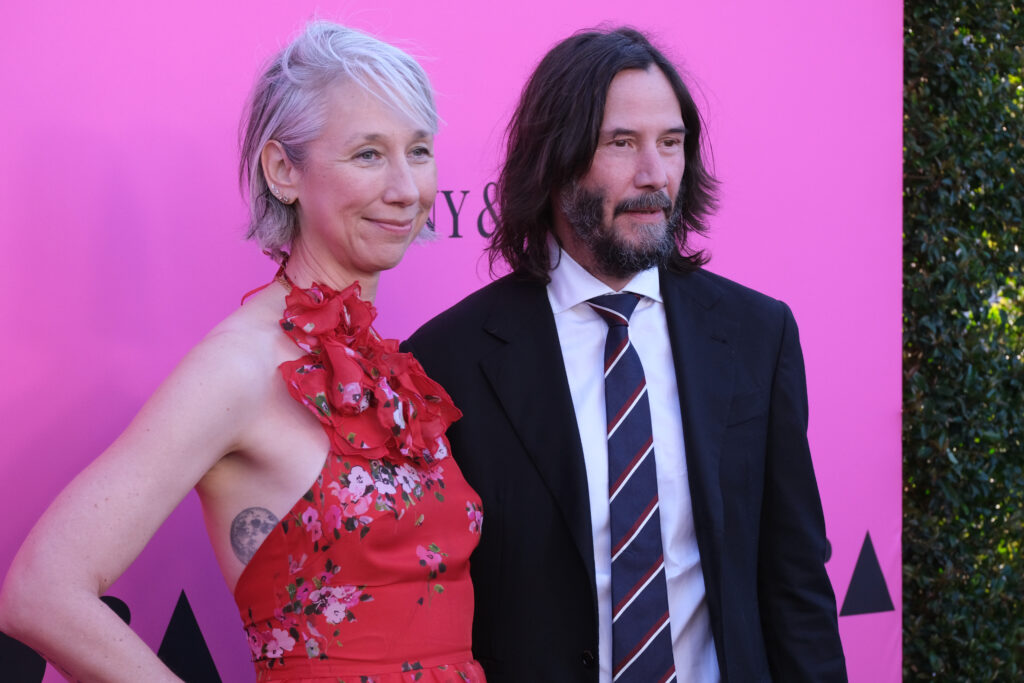 Keanu Reeves' net worth of $380 million in 2023 reflects his successful career in Hollywood and his ventures outside of acting. However, his legacy extends beyond his financial achievements. Reeves is celebrated for his artistic contributions, unique approach to
fame and fortune
, and philanthropic efforts. His journey from a struggling actor to a movie megastar is a story of perseverance, talent, and an unwavering commitment to his craft and personal values.
In conclusion, Keanu Reeves' net worth in 2023 is a testament to his enduring appeal and success in the entertainment industry. His diverse career, marked by iconic roles and smart financial decisions, along with his philanthropic efforts, make him a true Hollywood legend.
The post
Keanu Reeves Net Worth 2023: What Is The Movie Megastar Worth?
appeared first on
HotNewHipHop
.
via:
https://www.hotnewhiphop.com/735452-keanu-reeves-net-worth
Share on Facebook
Comments