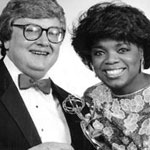 The Oscars are fast upon us – scheduled for February 22 - and with a deluge of movies from the past several months in the running, it can be difficult to keep up.



One of the only beauties of being laid off is the amount of time – and relative cheapness – involved in frequent trips to the show. With a movie theater right around the corner, it's nothing for me to indulge on a random Tuesday evening. Yes, I'm THAT guy alone in the movie theater...what of it?



Damn what Roger Ebert, Oprah or the Academy has to say; here are quick, bite-size reviews for films that will be featured on Oscar night (and some that certainly won't) from the only source on movies that matters: me.



The Curious Case of Benjamin Button – My admitted man-crush on Brad Pitt has nothing to do with his physical appearance, but instead with the pure ease he brings to acting and being in front of the camera. This supernatural tale makes you forget how crazy the actual premise is via solid writing, great acting (finally some respect for Taraji P. "I love you Jodddyyyyy!!" Henson) and a Cate Blanchett whose raw beauty I didn't come to appreciate until this film.



Rachel Getting Married – Portrays familial dysfunction unlike any movie I've ever seen. Lots of groan-inducing scenes that will make you reflect on your own batsh!t-crazy family. If you have an aunt or two with a penchant for the Wild Turkey, you'll appreciate this.



Milk – The sad, true story of a man who paid the ultimate price for advocating progressive thinking and core human rights. It just reminded me that we had idiots making decisions 30 years ago, and nothing's changed. Sean Penn can do no wrong, even when he does go "full retard." Straight cats on the fence about seeing the flick, take note: No wild gay sex scenes from which to avert your eyes.



Slumdog Millionaire – The movie that caught everyone, including yours truly, by surprise. Rags to riches tales are usually way too prosaic for my tastes, but this one took a wildly inventive approach. This year's "Juno," except actually worth the hype. If you don't like this film, you're strung out on sherm.



The Reader – Slow-moving, but pretty powerful. Definitely not for everyone, though I think most men will be pleased to know Kate Winslet is naked through pretty much the first half of the film.



The Wrestler – Man, I dig Mickey Rourke. I dig his personal story and what he did with this role: playing a character working to expiate past sins mirrors his own tumultuous life. I'm not a big Darren Aronofsky fan, but he got my attention with this. Also, really interesting cinema verite for folks who always wondered about pro wrestling. Don't go see on a full stomach. Officially the second movie I've ever cried during...does that make me gay??



Taken – Liam Neeson is dope, but this film is quotidian and blows goats. Next.



My Bloody Valentine 3-D – Boobs, blood and 3-D glasses – can you think of a better way to spend a Friday night? So campy, I wished I was "watching" while in a '57 Chevy at the Drive-In getting neck in the back seat.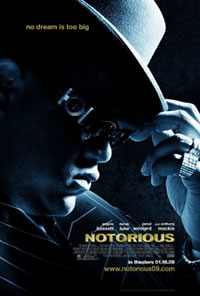 Notorious – Definitely better than I expected. The Biggie actor was on point. Faith Evans' actress didn't look as good as the real thing. Lil' Kim's actress looked better than the real thing...plus she was buck-balled nekkid for a generous part of the movie. Derek Luke will never get his respect. Angela Bassett was just in it for the paycheck. If you love Big's music and appreciate the hip-hop from a zeitgeist far superior to the current one, there's no excuse to pass this movie up.



Last Chance Harvey – Two people down on their luck making each others' acquaintance makes for fantastic love stories, and with two stellar actors (Dustin Hoffman and Emma Thompson) at center stage, this flick is definitely no exception. Still, the shell surrounding this movie is not as good as the emotional center.



Gran Torino – Okay, so I went in expecting your Average Clint Movie; you know, that movie he's put out once every couple years for the past half-decade that makes the Academy jizz in their pants. This has a lot of Average Clint Movie elements, but it also has side-splitting humor I wasn't expecting at all. Blatant, unrepentant Old White Man racism makes me laugh, and this flick had my ass on the theater floor.



Seven Pounds – The most absurd premise I've seen in a major motion picture in quite some time. Watching Will Smith emote and contort his face into all kinds of weird positions for hours of senseless plot is not my idea of a fun time at the theater. And despite the film's best intentions, I didn't cry. I was more irritated than anything.



Valkyrie – Tom Cruise plays a German who speaks English with no German accent. It's a dramatic, climax-building plot based on a true story of which any semi-educated schlub already knows the outcome. Yet, it wasn't that bad. Netflix it, if nothing else.


Send Blog ·
Share on Facebook ·
Bookmark on Delicious
Comments