PREMIERE FASHION RETAILER AND DESIGN HOUSE KUTULA BRINGS AUTHENTIC AFRICAN FASHION TO MARVEL'S "BLACK PANTHER" PHENOMENA

KUTULA -- a Go-To High-End Boutique and Designer for Many Involved with the Movie -- Designed Red Carpet Premiere Looks with the Cast and Their Families and Provided Regal Wear for Kendrick Lamar's Official "Black Panther" Music Video
(LOS ANGELES) Steeped in its own African fashion roots with a brand that originated over 40 years ago, premiere retailer and design house KUTULA warmly welcomes the intense "Black Panther" mania that is sweeping the globe.
While excited fans meticulously plan African outfits to wear in tribute when they go to see the record-breaking Marvel movie "Black Panther," KUTULA firmly stands in the tradition they've been touting all along.
From designing Red Carpet Premiere looks with the cast and their families to providing regal wear for Kendrick Lamar's Official "Black Panther" music video, KUTULA is a go-to merchant for many involved with the movie.
KUTULA's expertise and reputation appealed to Oscar-winner and "Black Panther" leading woman Lupita Nyongo'o, who called on the sister design team of Kay and Nyambo Anuluoha to co-design the gown Lupita's mother wore to the "Black Panther" Red Carpet premiere in Los Angeles.
"My mummy looked so pretty at the @blackpanther premiere! @kutula and I designed her dress. #humblebrag #BlackPanther," gushed Lupita when she posted a photo with her mother to her four million Instagram followers.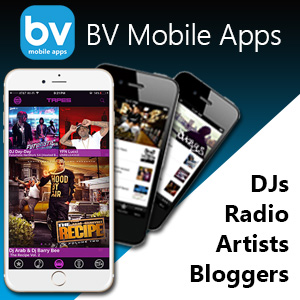 Other attendees wearing KUTULA included the parents of "Black Panther" star Michael B. Jordan, actor David Oyelowo and actress Ryan Michelle Bathe. Oscar-nominee Angela Bassett donned DENT de MAN available at KUTULA to represent African Culture the next day for the movie's Press Tour.
And the electric music video Kendrick Lamar released in the final week leading up to the "Black Panther" theatrical release further demonstrates KUTULA's solid reputation in this field of fashion. The video's stylist, Julie Matos, says KUTULA is the essential shop for authentic African textiles and clothing.
"With an extensive vendor list, Kutula by Africana is able to source a wide variety of accessories, fabrics and exclusive products for the red carpet to productions. A must stop shop," Matos said.
KUTULA, however, is not just for Hollywood celebrities. Passed down to the American-born sisters from their Mother, Francesca, KUTULA -- originally known as Africana Imports -- has been an integral part of the community since 1971. The flagship store on Slauson Avenue is known as the place where people of all ages can turn to for over 40 years.
Now "Black Panther" is bringing even more devotees to one of the most established boutique retailers for African-inspired fashions. Activity in the boutique is frenzied and calls for custom items are ringing off the hook.
"The imagery of African excellence in the media is something that as a retailer of African fashion, we have always hoped for," said Nyambo, affectionately known as "Bo." "Being able to be a part of this movement organically and strategically is the highest compliment that we can have as a fashion retailer and a person of African origin."
The sisters, whose family hails from Zambia and Nigeria, carry great pride with recognizing locations from their homeland of their ancestors in the film. It was an emotional experience for them to witness at the "Black Panther" Hollywood premiere.
"I think 'Black Panther' is a manifestation of the global experience of what it means to be black," Kay said. "It is unprecedented to have black gatekeepers and creatives to contribute to these images that are celebrated. Not only does it show pride for our clients and people of color, it also shows it to the rest of the world."
You can follow KUTULA at @Kutula on Instagram, @KutulaAfricana on Twitter and Kutula by Africana on Facebook
.
Share on Facebook
Comments