On Friday, I went to Montgomery, Alabama to see civil rights speakers talk about our government. They talked about "Bloody Sunday." I saw some cool people and I remembered a few important things.

Truly, you can already tell "Bloody Sunday" was bad by its name. It was named that because police officers beat down people that were marching for voting rights. Many people suffered fractures of ribs, heads, arms and legs, in addition to cuts and bruises. They had to sign a petition so Dr. King could arrange a second march on the bridge.

Because of the civil rights activists, President Lyndon B. Johnson signed a bill in 1965 so everybody could have an equal right to vote.

The reason they created the rally on Friday was because of the government. The government is making laws so that it is harder for black people and immigrants to vote. They passed the Voter ID laws because the government doesn't want black people in office like Barack Obama. They made immigration laws because they want immigrants to be scared to vote and they don't want them to stay in America. The marching was to show the government that we were not giving up.

When I got there, it was really crowded. I saw Al Sharpton and Jesse Jackson speak. For those who don't know, Al Sharpton and Jesse Jackson are reverends and civil rights activists. When a lady came up to the podium, she asked what democracy looked like and the people yelled, "This is what democracy looks like!"

There was a man in jail clothes telling kids that if your friends ask you to do something stupid, say "jail is 4 suckaz'!" He was demonstrating what you would look like if you go to jail for doing something stupid.

I will remember a lot of things from the speakers. I will remember when Al Sharpton talked about our civil rights. Also, when Tyrese talked, he related to me. He said without the civil rights activists, ball players and rappers wouldn't have the "bling bling." I really had fun.

In conclusion, it was hard living without civil rights. That problem is still going on. On Friday, I learned some good history.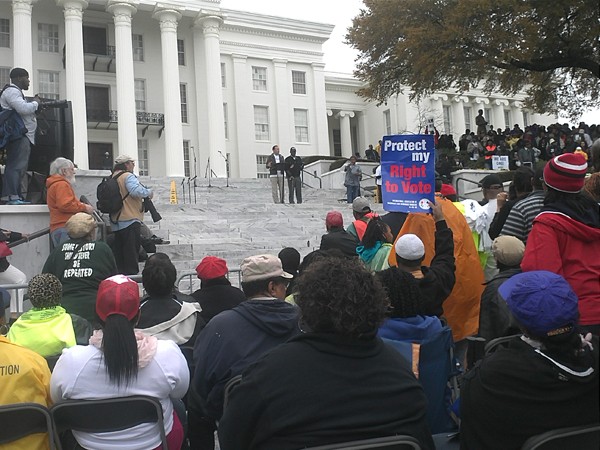 Protect My Right To Vote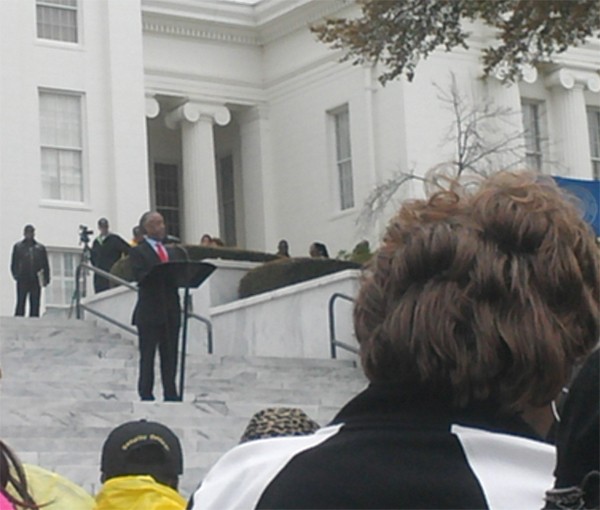 Rev Al Sharpton Speaking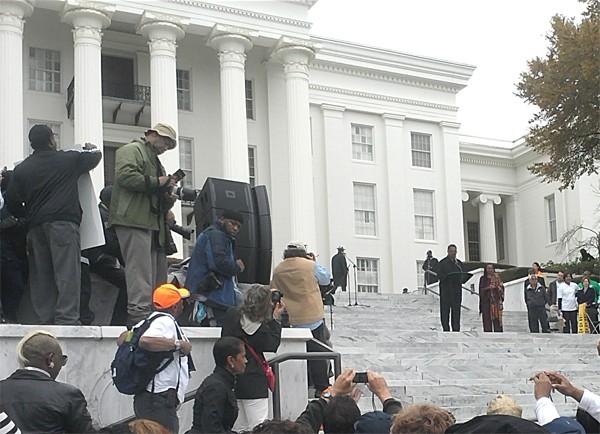 Jesse Jackson Speaking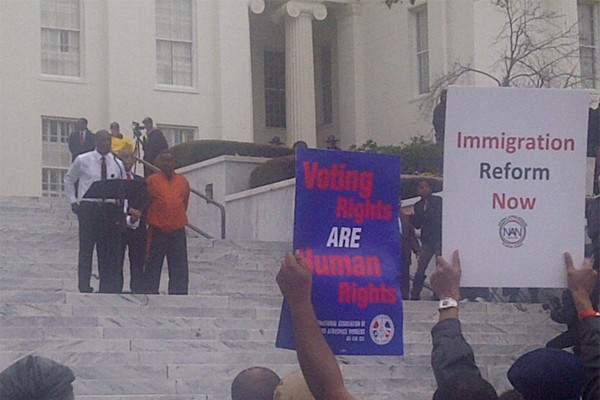 Tyrese Speaking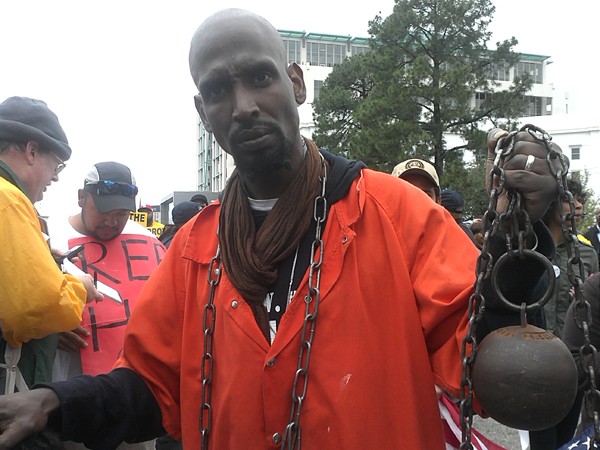 "Jail Is For Suckaz" Guy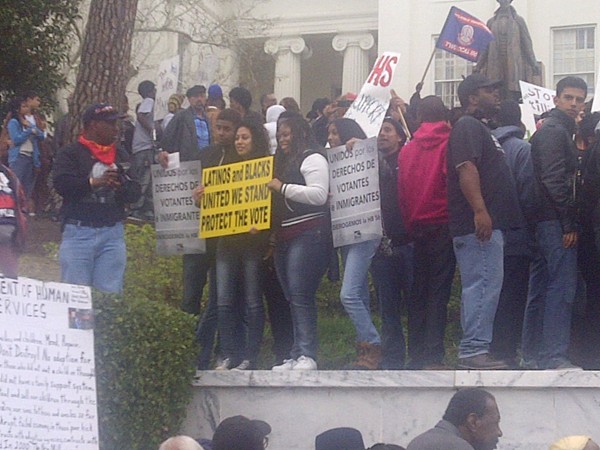 Latinos and Blacks - United We Stand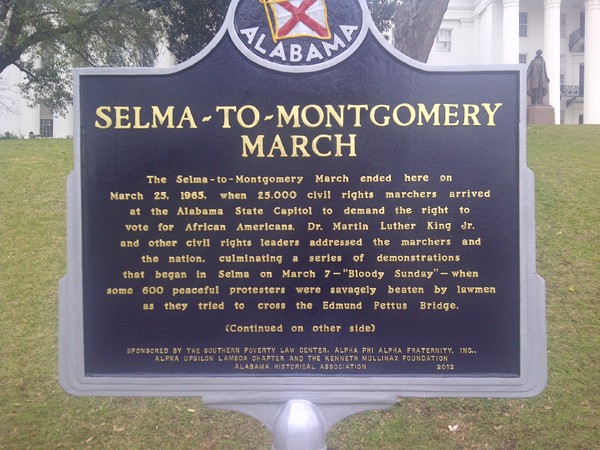 Selma-to-Montgomery March sign (Alabama State Capitol)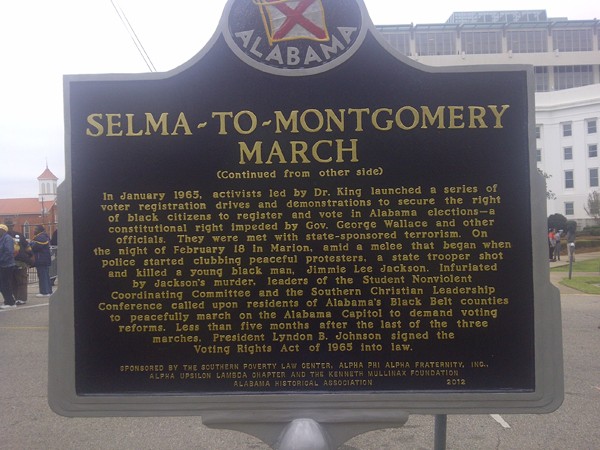 Selma-to-Montgomery March sign - back
Send Blog ·
Share on Facebook ·
Bookmark on Delicious
Comments