From Advertising Exec In India To Hollywood Filmmaker Meet Harshrajsinh Gohil
From Advertising Exec In India To Hollywood Filmmaker Meet Harshrajsinh Gohil
Born and raised in the state of Gujarat, India in a small village where there was no media penetration Harsh knew he always wanted a career in Filmmaking.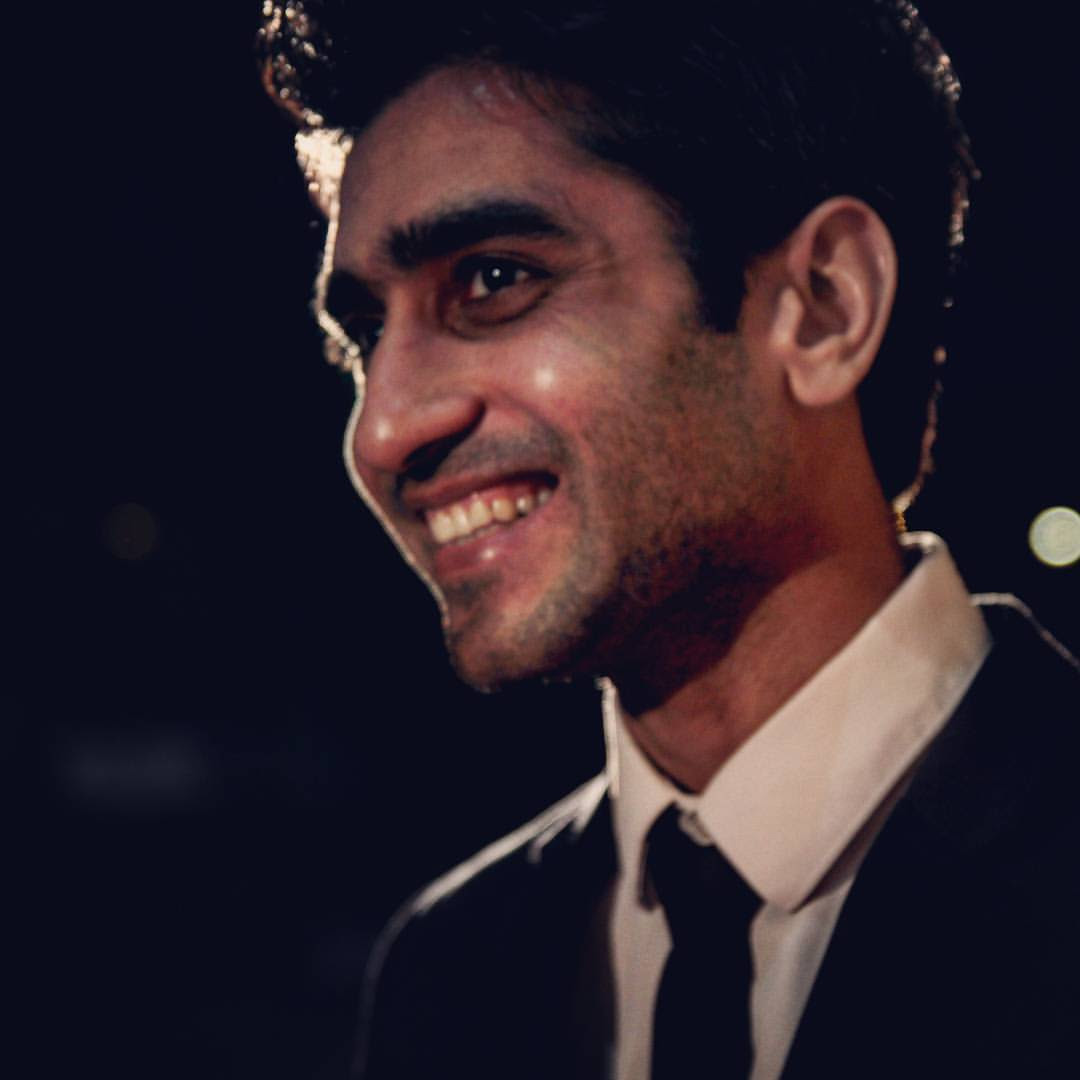 Filmmaker Harsh Gohil
Spread the Word:
Los Angeles ( February , 18 2017)If his life were a film then, "Talented Indian boy from rural Gujarat in India crosses language and territorial barriers to personify the American dream in the truest of forms" would be the perfect plot description. This is the story of Harshrajsinh Gohil. A son of a simple village development officer from small village in India, who never imagined a life in his tiny house in rural India was jolted to fame by his award winning films, "A Tourist" and "Psych". When asked about the hardship in the years between, he innocently shrugs as if this kind of success happens to everyone! While dotting from one rural settlement to another, in his formative years, he never wanted to live a scripted live given by Indian Society. And when he discovered movies, his life changed course. Mostly in 2009 when he joined a school to do Masters in Mass Media, He fell in love with story telling and couldn't think anything beyond that."You know, when you grow up in the suburbs of anywhere, you know, a dream like this seems kind of vaguely ludicrous and completely unattainable. But this moment is directly connected to those childhood imaginings. And for anybody who's on the down side of advantage and relying purely on courage, it's possible."Russell Crowe's oscar winning speech were to remain etched in his mind forever and he'd repeat them to himself every time he lost focus of his goals. After giving up a lucrative career in Advertising, he decided to move to the US and make it big in Hollywood. He spent 3 years educating himself in Los Angeles and learned all aspects of storytelling. The born filmmaker decided to pursue film making. Which he did, in the most unorthodox way possible.From dire straits in India to dire straits in the US. Having borrowed a huge sum of money, Harshrajsinh decided he wouldn't go down without a fight. And then came "A Tourist" a movie about a journey not very different from his own, conducted by a man not very different from himself. Would you believe that the movie was made on a shoe string budget with even the script written on a borrowed laptop, shot on a borrowed camera, in a borrowed car and with actors paid in food! The film went on to bag Best Film and Best actor at NYC Indie Film Awards!, won best editor at Hollywood boulevard film festival And at The Hollywood International Moving Pictures Film Festival as well. Drawing inspiration from his own life and the aid his friends gave him in the time of need, Harshrajsinh's second movie, "Psych" also won Best Film at Mindfield Film Festival, Los Angeles. He lead a very talented team for both the films as a Writer, Director and Editor. Results awaiting for other festivals like Finalist in Los Angeles CineFest.,Miami Independent Film Festival, Lake View International Film Festival, Canadian Diversity Film Festival - CDFFYou would think that making movies is his full time occupation. But it isn't. He's been working with AOL studios and has worked on various projects that set him apart from the generic crowd. At AOL, his achievements have been more than what he could ever imagine. This past year, he worked on The Zainab Salbi Project, The Huffington Post a documentary Series, which was shot across countries, continents and across cultures. Interestingly, he found it easy to oscillate between the cultures since he drew inspiration from his life experiences. Moving on from film making, he has managed and directed major film making festivals. 20 to be exact. All this at the historic Raleigh Studios in Hollywood! He manages to juggle this with working on an Emmy nominated director, whose project goes on floor mid-2017. That, and a television pilot that will surely inspire immigrants to follow their dreams, much like himself. From a village with five hundred population to a town to a metro to the City of dreams, LA, sounds like a dream come true! He can finally say, he has legitimately arrived but "will never stop learning from the stalwarts".
_______________________________________________________________
Hip hop producer and Author
Rory Bressler
releases a book that chronicles his personal journey of cheating death and turning tragedy into triumph, "A Story of Struggle".
SYNOPSIS
Spiritual Awakening. After seeing the heaven's gates, my spiritual side of me, came from deep inside of me. Me and the Lord, came together and the fight that I've been battling, for 15 years, was finally over because I finally see the light. I knew the Word of God was true , and this is something I will never forget. I seen my self die, and come back to life. To me, it was very scary. I'd never been that scared in my whole life, and I've seen a lot happen, so I hope my story really reaches out to people who have struggled, in any type of way. All these 34 years of my life, dealing with the struggles I've been dealing with, my whole life. I've always asked my self, "Why do I have to deal with all this pain?" That's when I have to pray to the Lord, and ask Him, and He answers in His own way. Goals I have in the next five years; Goals I have, is to tell my story and reach out to 1.5 million people and change lives, see the change in peoples eyes. Become a better man, and be the best father in the world. To show the world, nothing can stop me from living, that only God can judge me. Pray to eat better and gain weight, keep going with my music. "Rory, has been doing music for 13 years, and I've had dreams of helping others, and never gave up, he wants to teach kids to never give up on there dreams, no matter what comes there way in life."

The Official Facebook Link for "A Story of Struggle"
https://m.facebook.com/thestrugglesisreal/
Book is available on these sites
http://www.barnesandnoble.com/mobile/w/a-story-of-struggle-rory-bressler/1125462976?type=eBook
https://itun.es/us/klgihb.l
https://www.amazon.com/dp/B01N20NC6X/ref=tsm_1_fb_lk#
via:
http://southeasthiphopmag.blogspot.com/2017/02/from-advertising-exec-in-india-to.html
Share on Facebook
Comments