The Air Jordan 4 Craft is a stylish and highly anticipated addition to the iconic Air Jordan lineup, designed to pay homage to the brand's rich heritage while offering modern performance and comfort. With its premium craftsmanship and attention to detail, this sneaker has captured the hearts of sneakerheads and athletes alike. One of the most buzzed-about features of the Air Jordan 4 Craft is its upcoming "Medium Olive" colorway. This color scheme combines earthy tones with a touch of sophistication, making it a versatile option for both on and off the court.




The Air Jordan 4 Craft maintains the classic silhouette that fans have come to love, featuring the iconic Air cushioning in the sole for ultimate comfort and support. The craftsmanship is evident in every stitch and detail, from the supple leather upper to the embossed Jumpman logo on the tongue. In a world where sneaker culture continues to flourish, the Air Jordan 4 Craft stands as a testament to the enduring appeal of the Jordan Brand. Whether you're a die-hard collector or an athlete seeking top-notch performance, the "medium olive" colorway promises to be a must-have addition.




Read More: Air Jordan 38 "Guo Ailun" Officially Revealed





"Medium Olive" Air Jordan 4 Craft
The sneakers feature a black and washed green rubber sole with a sail midsole. Green leather and suede construct the uppers, with different shades found throughout. Black accents are located around the laces and tongue. The tongue and heel feature lighter Jumpman logos. Overall, these sneakers are built with premium materials and feature a clean colorway made of different shades of green.
More Photos
Sneaker Bar Detroit 
reports that the Air Jordan 4 Craft "Medium Olive"
will now drop on November 18th
, not December 2nd (per zsneakerheadz). Also, the retail price of the sneakers will be $210 when they are released. Further, make sure to let us know what you think about these kicks in the comments below. Additionally, stay tuned to 
HNHH 
for the most recent updates and news from the sneaker community. We'll make sure to offer you the newest products from the most notable brands.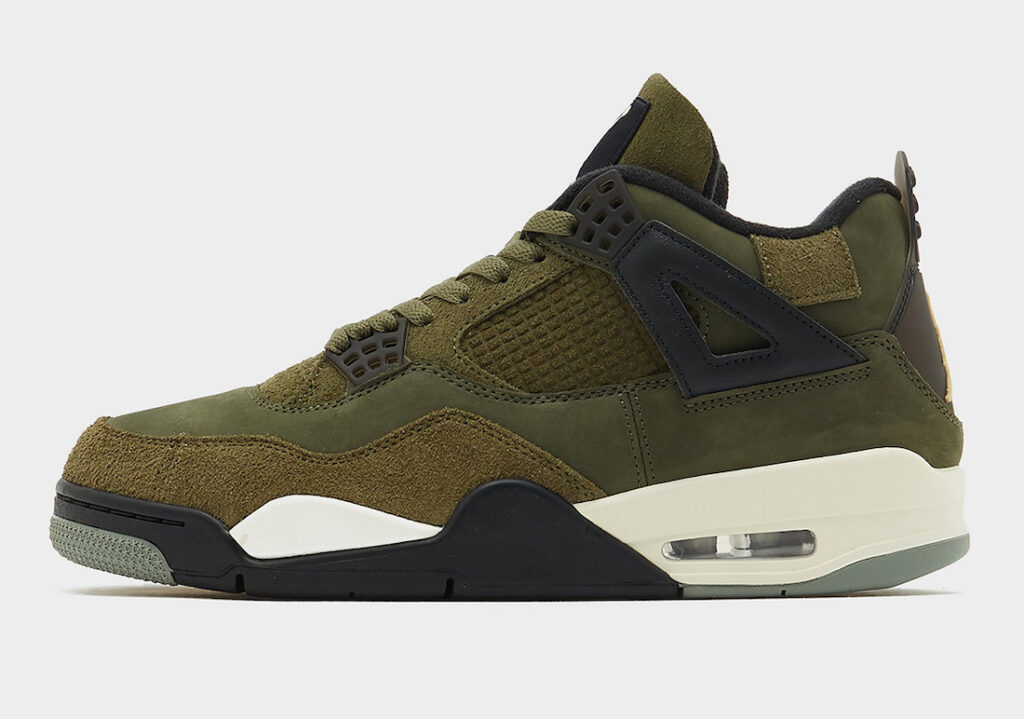 Read More:
Air Jordan 6 Low Golf x Eastside Golf Release Details
[
Via
]
The post
Air Jordan 4 Craft "Medium Olive" Has A New Release Date
appeared first on
HotNewHipHop
.
via:
https://www.hotnewhiphop.com/715672-air-jordan-4-craft-medium-olive-has-a-new-release-date
Share on Facebook
Comments