In the ever-evolving world of UK drill music, few names have risen as rapidly and resonated as deeply as Digga D. As of 2023, the rapper's net worth is estimated to be around $3 million, according to GorillaOverview, a testament to his talent, tenacity, and the tremendous impact he's made on the British music scene. But how did he amass such wealth, and what's the story behind his success?




Born Rhys Herbert on June 29, 2000, in Ladbroke Grove, West London, Digga D's early life was infused with the rhythms of dancehall and Jamaican reggae. By the tender age of 12, he was already penning his own lyrics, evidently indicative of his budding talent. However, his journey wasn't without its challenges. As a young boy, he faced expulsion from school due to cannabis possession, hinting at the tumultuous path that lay ahead.




Read More: Rappers Like Central Cee: Digga D, Unknown T, Ivorian Doll & More





The 1011 Crew And Breakthrough
In the mid-2010s, Digga's musical journey truly began when he formed the "1011" crew with friends from a local youth club. Based in Ladbroke Grove, the group quickly gained traction with street anthems like "Play for the Pagans", "The Truth", and the game-changing "No Hook". This track, in particular, showcased Digga's unique flow and caught the attention of manager Bills, propelling the crew to greater heights.
Read More: Digga D Uploads Chilling Video Of Alleged Murder Attempt Against Him
Chart-Topping Success
Digga D's ascent to mainstream recognition was meteoric. His mixtape
Double Tap Diaries
, released in May 2019, clinched the 11th spot on the UK Official album charts, a first for a drill project. The mixtape featured the hit single "No Diet", which went viral and peaked at number 20 on the UK Singles Chart. Not one to rest on his laurels, Digga followed up with another mixtape,
Made In The Pyrex
, in February 2021. Furthermore, this project soared to number 3 on the UK Albums Chart, setting a new record for an independent UK Drill album. This summer, he released his latest project,
Back To Square One.
In April 2022, Digga D outdid himself with the release of "Noughty By Nature", which topped the UK Albums Chart. This project boasted collaborations with renowned artists like Hotboii, AJ Tracey, and Maverick Sabre.
Read More: Babyface Ray Teams Up With Digga D On "Goofies"
Diversifying His Portfolio
Beyond his music, Digga has showcased his entrepreneurial spirit. In September 2021, he launched his record label, Black Money Records (BMR), and soon after released the single "Stay Inside" under this banner. Additionally, he ventured into merchandise, further expanding his revenue streams.
Read More: Digga D Locks In With Moneybagg Yo On Gritty Banger "G Lock"
Personal Struggles And Triumphs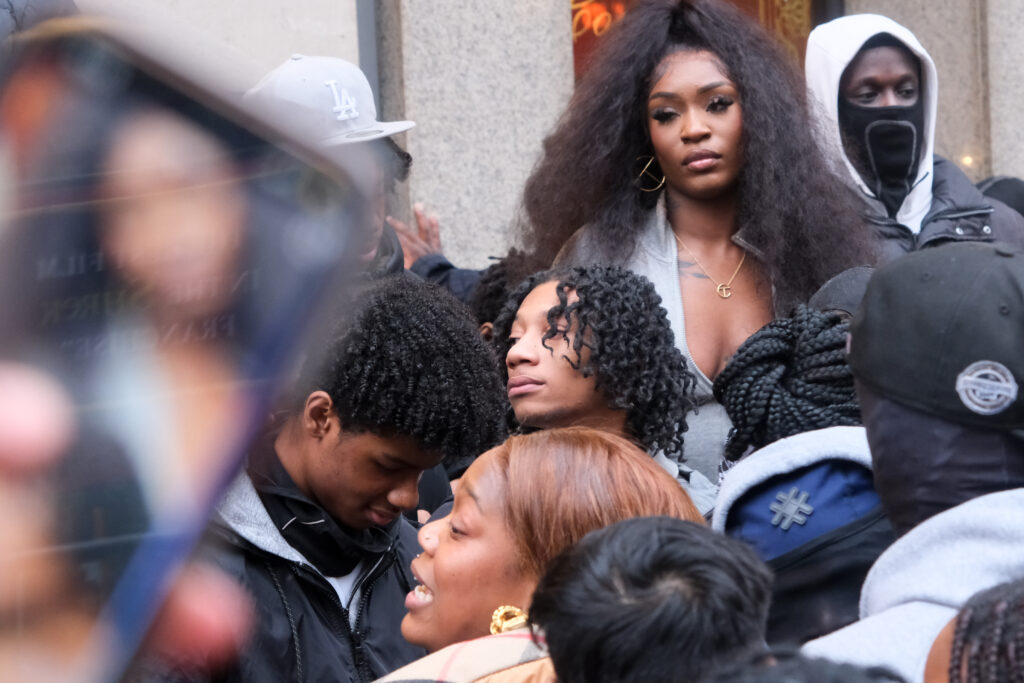 Digga D's journey hasn't been without its share of controversies. Before the 1011 crew could fully bask in their success, Digga and several members were arrested on charges of conspiracy to commit violent disorder. Although they claimed to be on their way to film a music video, the police believed they intended to attack a rival crew. Fortunately,
after a brief stint in jail
, Digga D was released in 2018.
On the personal front, Digga D has been in a relationship with Instagram model
Mya
Mills since 2021, further spotlighting his life outside of music.
Read More: Unknown T & Digga D Tap Vybz Kartel On New Single "Gotcha"
Conclusion
Digga D's net worth of $3 million in 2023 is a reflection of his hard work, talent, and resilience. From his early days in Ladbroke Grove to topping the UK charts, his journey serves as an inspiration to many. With multiple revenue streams, from music to merchandising, Digga D's financial future looks promising.
The post
Digga D Net Worth 2023: What Is The Rapper Worth?
appeared first on
HotNewHipHop
.
via:
https://www.hotnewhiphop.com/713437-digga-d-net-worth
Share on Facebook
Comments