The Nike Air Force 1 Low Premium continues its legacy as a footwear icon, known for its timeless design and supreme comfort. Sneaker enthusiasts are eagerly awaiting the release of the "Oil Green" colorway, which promises to be a fresh and captivating addition to the collection. With the "Oil Green" color palette, this iteration of the Air Force 1 Low Premium adds a touch of sophistication and uniqueness to the classic silhouette. The rich green hues are a versatile choice, allowing these sneakers to seamlessly blend with various styles and outfits.




Crafted with meticulous attention to detail, the Air Force 1 Low Premium ensures durability and a comfortable fit for everyday wear. Its classic low-top design, adorned with the iconic Swoosh logo, makes it a staple in both streetwear and sports fashion. As sneaker culture continues to evolve, the Nike Air Force 1 Low Premium maintains its status as a symbol of style and substance. Stay tuned for the "Oil Green" release. It's expected to captivate sneaker enthusiasts and fashion-conscious individuals, offering a fresh take on a beloved classic.




Read More: Nike Air Zoom Pegasus 40 "Familia" Coming Soon





"Oil Green" Nike Air Force 1 Low Premium
The sneakers feature an oil-green rubber sole and a similarly colored midsole. An oil-green twill base constructs the base of the uppers, with more oil-green suede overlays. The sides feature a leather oil-green Nike Swoosh, and the design is completed with darker green laces. Also, the tongues display Nike Air Force 1 logos, while Nike Air branding adorns the heels.
More Photos
Sneaker Bar Detroit 
reports that the Nike Air Force 1 Low Premium "Oil Green" will be released at some point this year. Also, the retail price of the sneakers will be $140 when they drop. Further, make sure to let us know what you think about these kicks in the comments below. Additionally, stay tuned to 
HNHH 
for the most recent updates and news from the sneaker community. We'll make sure to offer you the newest products from the most notable brands.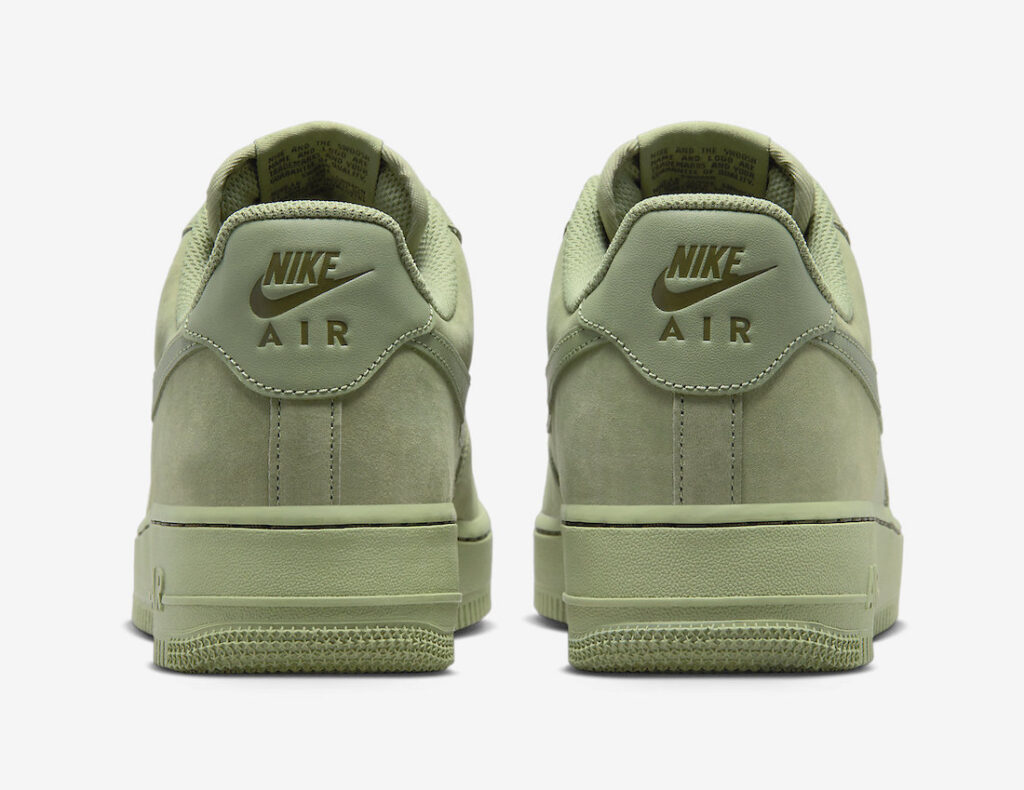 Read More:
Nike Air Force 1 Low "Molten Metal" Officially Unveiled
[
Via
]
The post
Nike Air Force 1 Low Premium "Oil Green" Official Photos
appeared first on
HotNewHipHop
.
via:
https://www.hotnewhiphop.com/716854-nike-air-force-1-low-premium-oil-green-official-photos
Share on Facebook
Comments