Rising mobile app developer BV Mobile Apps has entered into a partnership with DJ coalition CORE DJs. The partnership signifies development of an innovative and customized mobile app for the internationally famous DJ organization on part of BV.

The alliance marks a global event since BV creates applications for brands worldwide and CORE DJs includes members from all across the globe.

"We are excited about establishing a partnership with globally renowned DJ network CORE DJs. As part of our relationship, we have provided our esteemed partner with a cutting edge app that will disseminate music, news & related content to all the members of the network. CORE DJs has also allowed us to be present at all flagship CORE DJ events like national & regional conferences- to assist the CORE members with creation of their mobile apps", stated a senior spokesperson from BV.

Based in Atlanta, BV Mobile Apps is one of the fastest growing mobile app providers that caters to the app needs of the entertainment industry. Co-founded by Marshall Lyons and Gerald Olivari, the company has created dynamic, interactive apps for more than 250 clients across the world.

In the words of CORE DJs CEO Tony Neal, they were looking for something clean & easy to help with music promotion. It was Marshall & Gerald who approached him about a potential partnership to promote their app services to CORE members and Tony was happy to liaise.

"All I needed was something clean and user-friendly, but at the same time reflective of what we want to project with music promotion; BV made it happen." remarked Tony speaking about BV's custom mobile app for his organization.

As per further statements from the spokesperson, the exclusive significance of the partnership lies in the fact that it would expose CORE members to affordable opportunities and options with their mobile apps. BV Mobile Apps provides affordable monthly packages from its portal that counter usual app creation and hosting charges in the contemporary industry- which range from $1,000-$5,000 for app creation and $50-$250/month for app hosting.

The Atlanta-based mobile app developer has promised to offer dynamic mobile apps for the entertainment industry which will include real-time analytics, push notifications and social media integration with popular social networking platforms Facebook, Twitter & Instagram. In addition, all clients will have the opportunity to monetize their mobile apps via digital ad integration. BV Mobile Apps creates apps along three major platforms: iPhone, Android and Amazon.

"We are excited about the opportunity to partner with Tony Neal and the CORE DJ community. We are confident the membership will be beyond pleased with the quality of mobile app products and services we can provide and look forward to meeting their needs", added in BV Mobile Apps Partner Marshall Lyons.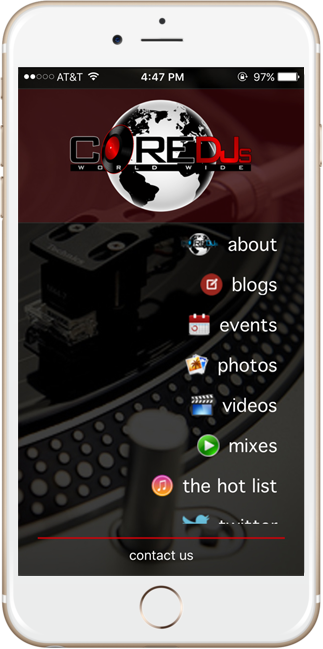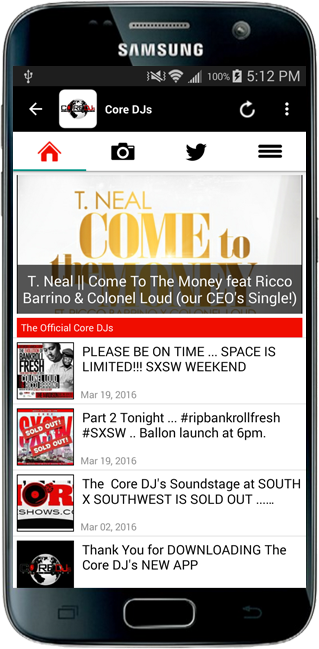 Share on Facebook
Comments