Libra is the sixth sign of the zodiac and is the star sign that a considerable number of rappers fall under. The season annually rolls in on September 23, and lasts till October 22. Libras have been known over the years to have a keen eye for aesthetics. They also excel in careers related to the arts, including: fashion, design, and music. The truth of this statement is evident in the number of Libra rappers who actually gravitate toward musical creativity and evolution. Furthermore, their affinity for aesthetic details often reflects in their musical works. Libra rappers are in abundance, from the highly influential Cardi B, to icons like Will Smith Snoop Dogg, and Lil Wayne, as well as Lecrae, Donald Glover, and many more.




Read More: Famous Rappers Who Are Geminis





Lil Wayne (September 27)
Even at a young age, Lil Wayne's talent was apparent. He famously snagged a record deal at just 13 years old, becoming the youngest member of the
Hip Hop empire. Cash Money Records
. The renowned Libra was born on September 27, 1982, and has influenced many of today's rappers. Lil Wayne is known for his genius wordplay and versatile style that spans various subgenres of Hip Hop. Wayne's iconic album series
Tha Carter, Tha Carter II,
and
Tha Carter III
are widely considered among classic rap trilogy. Furthermore, Lil Wayne's prolific output and lyrical prowess have earned him icon status. He remains one of the most respected and celebrated artists in the music industry.
Read More: 7 Rappers Who Are Leos
A$AP Rocky (October 3)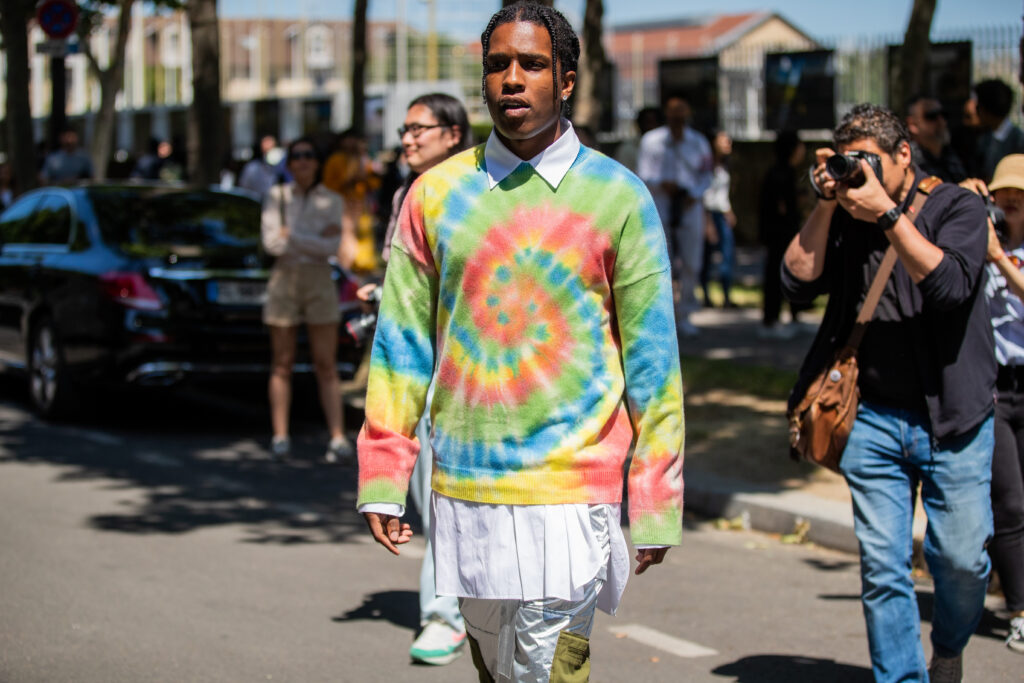 A$AP Rocky is a multifaceted artist who has made a significant impact on the worlds of music, fashion, and entertainment. He is also one of the most fashionable rappers around, which makes his Libra sign more interesting. He was born on October 3, 1988, and has been a trendsetter in the rap industry, influencing both music and fashion for several years. Rocky's 2011 debut mixtape,
Live.Love.A$AP
shot him to stardom, and he has stayed relevant since. He is widely known innovative approach to music, as well as his fashion-forward style. Moreover, his ability to cross artistic boundaries has solidified his position as a cultural influencer in contemporary Hip Hop.
Read More: 7 Rappers Who Are Virgos
Cardi B (October 11)
Since "Bodak Yellow" dropped in 2017, Cardi B has been a monumental success across the globe. The wildly popular Libra is one of the biggest rappers in contemporary Hip Hop.
She has broken several records
throughout her career, and achieved significant career milestones in a relatively short period. Cardi B was born on October 11, 1992, and her vibrant personality and slick rap flows has set her apart from many others. Today, Cardi B is one of Hip Hop's most influential women. Her sole studio album right now,
Invasion of Privacy
, is also considered to be a modern rap classic. Evidently, her journey from social media personality to chart-topping rapper has contributed in solidifying her status as a cultural icon and a powerful voice in the industry. On the Billboard charts, she is the female rapper with the most number one songs.
Read More: Yung Miami Tells JT Why Scorpio Is Her Favourite Zodiac Sign To Date
Eminem (October 17)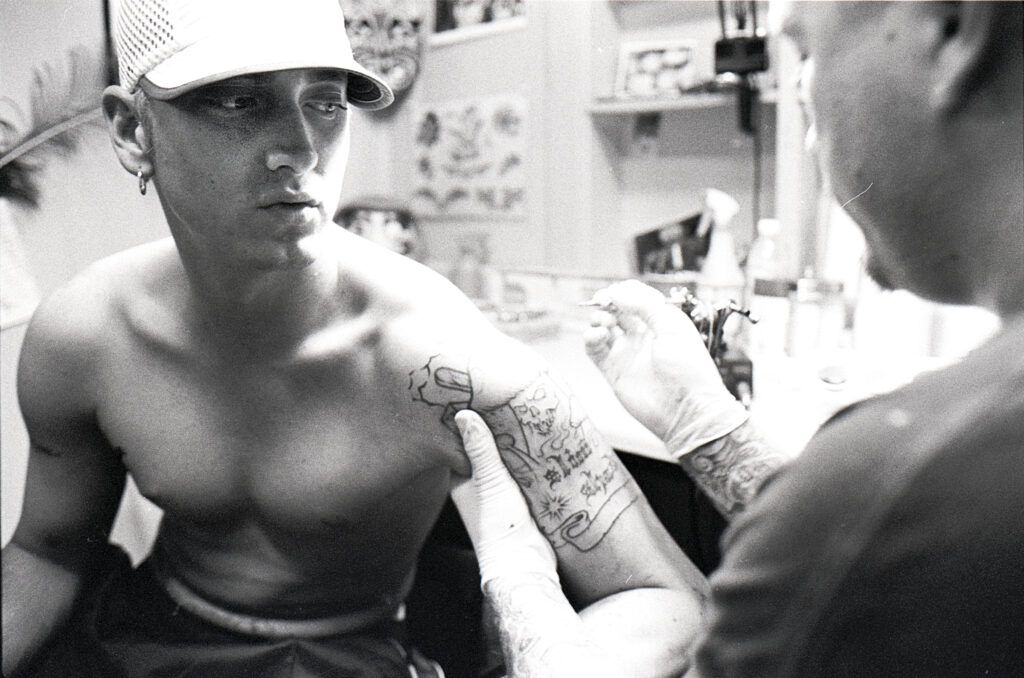 Libra or otherwise, Eminem is one of the most hailed rappers in the history of Hip Hip. With a rich discography containing 11 critically acclaimed and commercially successful albums, he is one of the most iconic and influential rappers in history. His impact on Hip Hop has been profound, and he has had a fulfilling career that has spanned almost three decades. Above all, Eminem has earned a deserved spot amongst the greats of the genre.
Snoop Dogg (October 20)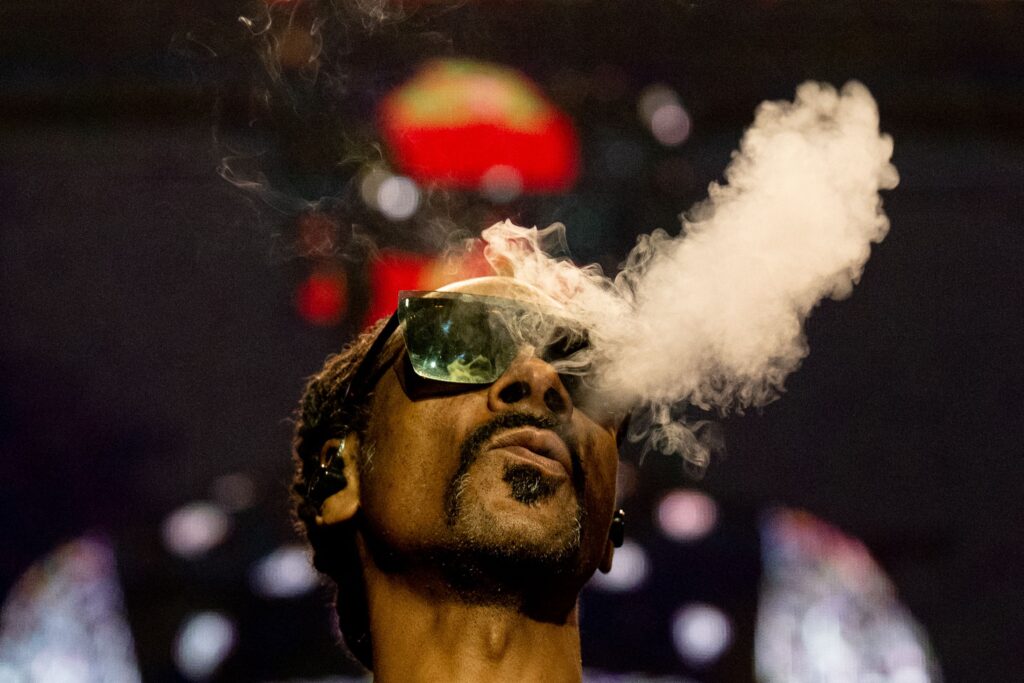 By all accounts, Snoop Dogg is a legendary figure in the Hip Hop scene. Evidently, his legacy coherently speaks for him. The iconic Libra was born on October 20, 1971, and has been a major influence on many rappers after him. Snoop has released a whopping 20 solo studio albums since 1993, and his discography is chock-full of timeless rap hits like "Drop It Like It's Hot" from his 2004 album
R&G (Rhythm & Gangsta): The Masterpiece
, and "Gin and Juice" from his debut album,
Doggystyle
. Besides his overwhelming musical achievements, Snoop Dogg is also a cultural and style icon, and one of the genre's most beloved legends.
One of the most memorable Libra rappers around today is Doja Cat. She was born on October 21, 1995, and is one of the most exciting and dynamic voices in rap at the moment. The versatile and creative artist gained a reputation for her genre-blending music, artistic visuals, and alluring stage presence. As a Libra, an appreciation for aesthetics and self-expression are very evident in her works. Furthemore, she has received widespread praise for her consistent execution of her artistic vision. Doja Cat has a stellar track record as an artist, with a reputation for impeccable visual artistry.
21 Savage (October 22)
The Grammy Award-winning 21 Savage is one of the most recognizable Libra rappers. He has gained prominence with his unique style, authentic storytelling, and notable contributions to Hip Hop culture. 21 Savage was born on October 22, 1992, and burst onto the scene with the release of
Savage Mode
, his collaborative EP with producer
Metro Boomin
in 2016. His journey from a troubled upbringing to worldwide musical success is truly inspiring, and speaks to his tenacity, as well as his appreciation and love for the art of music. The rapper has steadily climbed the musical ranks over the years, becoming a staple of contemporary Hip Hop.
[
via
]
The post
7 Rappers Who Are Libras
appeared first on
HotNewHipHop
.
via:
https://www.hotnewhiphop.com/714317-libra-rappers
Share on Facebook
Comments