Snoop Dogg, the iconic rapper, actor, and cultural phenomenon, has left an indelible mark on the music industry with his unique style and charisma that seep through each of his songs. Among his extensive discography, "Young, Wild & Free," a collaboration with Wiz Khalifa and Bruno Mars, stands out as one of his best-selling and most celebrated tracks, having achieved a remarkable six-times platinum status.




Read More: Snoop Dogg: The Legendary Journey Of A Hip-Hop Icon





The Collaboration And Musical Essence
"Young, Wild & Free" was released in 2011 as part of the soundtrack for the film
Mac & Devin Go To High School
,
a stoner comedy
starring Snoop Dogg and Wiz Khalifa. The track is an anthem celebrating youth, freedom, and carefree living, capturing the essence of youthful exuberance and a laid-back attitude. Its infectious melody, coupled with the smooth vocals of Bruno Mars, creates a compelling and irresistible vibe that resonates strongly with audiences worldwide.
The song's success can be attributed not only to the individual talents of Snoop Dogg, Wiz Khalifa, and Bruno Mars but also to
the synergy created
by their collaboration. Snoop Dogg's iconic rap style, Wiz Khalifa's distinctive flow, and Bruno Mars' soulful voice combined seamlessly to create a chart-topping hit that continues to captivate listeners.
Commercial Success And Cultural Impact
"Young, Wild & Free" swiftly climbed the music charts upon its release and became a cultural phenomenon. Moreover, its catchy chorus and relatable lyrics struck a chord with a diverse audience, transcending age and cultural boundaries. The track's upbeat and uplifting nature made it a staple at parties, clubs, and gatherings, further cementing its place in popular culture.
The song's commercial success was unprecedented, earning multiple certifications and further critical acclaim for both Snoop Dogg and Wiz. Achieving a six-times platinum certification signifies its immense popularity and enduring appeal, solidifying its place as one of Snoop Dogg's most commercially successful tracks to date.
Read More: Curren$y Shares His Weed Mount Rushmore & Talks Smoker's Olympics
Legacy And Enduring Popularity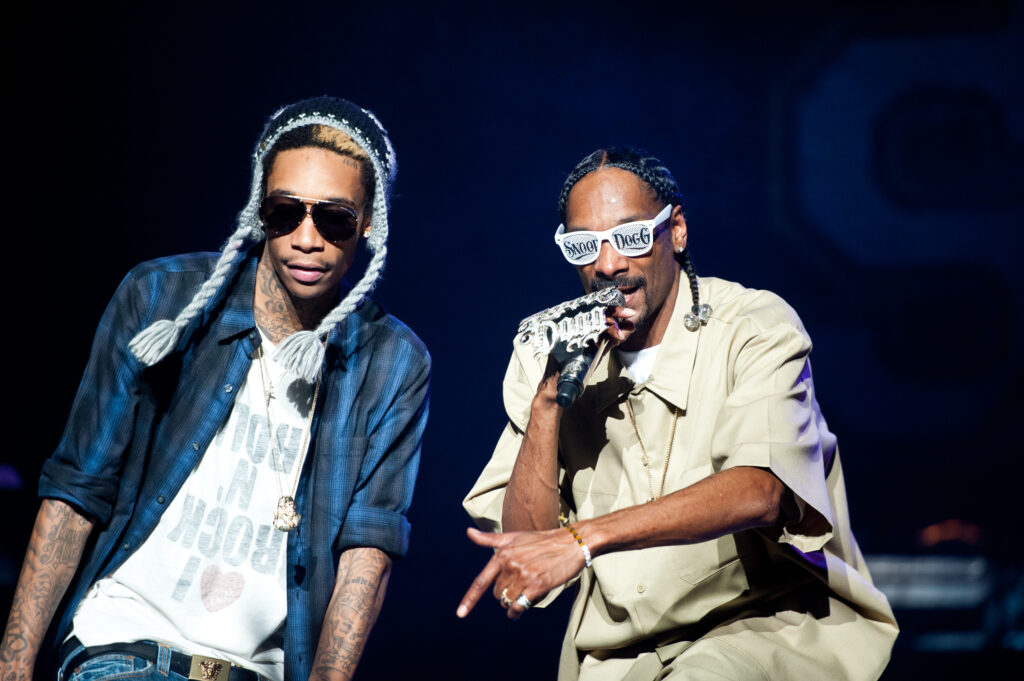 Years after its initial release, "Young, Wild & Free" continues to enjoy widespread popularity and remains a timeless anthem for embracing life's moments of joy and freedom. Its legacy extends beyond mere commercial success, as it has become a soundtrack for countless individuals seeking to embrace life with a carefree spirit.
Moreover, the song's impact goes beyond music, resonating with fans as more than just a catchy tune. It embodies a philosophy of living life to the fullest, encouraging listeners to celebrate their youthfulness and revel in the moment, a sentiment that has contributed significantly to its enduring popularity.
In conclusion, Snoop Dogg's collaboration with Wiz Khalifa and Bruno Mars on "Young, Wild & Free" stands tall as a testament to the power of collaboration, catchy melodies, and relatable lyrics. Its six-times platinum status is not merely a reflection of commercial success but also a testament to its cultural impact and the lasting impression it has made on listeners worldwide. The track continues to inspire and uplift, solidifying its place as a timeless anthem for generations to come.
The post
What Is Snoop Dogg's Best-Selling Single?
appeared first on
HotNewHipHop
.
via:
https://www.hotnewhiphop.com/734903-snoop-dogg-best-selling-song-young-wild-free
Share on Facebook
Comments