In the world of basketball, Brook Lopez has made a significant mark. As of 2023, the NBA star's net worth is estimated to be around $14 million US dollars, according to Celebrity Net Worth. But how did Lopez amass such wealth, and what has contributed to his financial success?




Born on April 1, 1988, in North Hollywood, California, Brook Lopez's journey to the NBA began at a young age. Standing tall at 6 ft 11 in, Lopez's height and talent were evident early on. His twin brother, Robin Lopez, also shares the same passion for basketball, and both have made names for themselves in the NBA. During his high school years, Brook's skills on the court were undeniable. He was recognized as a McDonald's All-American, a prestigious honor for young basketball players.




Read More: Brandon Ingram Net Worth 2023: What Is The NBA Star Worth?





College Career And NBA Entry
After high school, Brook and Robin chose to attend Stanford University. Here, Brook's
prowess continued to shine
. He received accolades such as the All-Pac-10 Honorable Mention and was named to the All-Pac-10 Freshman Team. By his sophomore year, he was on the All-Pac-10 First Team and the All-American Third Team.
In 2008, the New Jersey Nets selected Brook Lopez as the 10th overall pick in the NBA Draft. This marked the beginning of his professional career, and he has since played for the New Jersey/Brooklyn Nets. His rookie year was impressive, earning him a spot on the NBA All-Rookie First Team. By 2013, he was recognized as an
NBA All-Star
, a testament to his hard work and dedication to the sport.
Read More: Julius Randle Net Worth 2023: What Is The NBA Star Worth?
Financial Milestones
Brook's talent on the court has translated into significant financial rewards. In 2012, he inked a four-year deal with the Nets, valued at a whopping $61 million. Such contracts, coupled with endorsements and other ventures, have contributed to his impressive net worth.
Read More: Jaylen Brown Net Worth 2023: What Is The NBA Star Worth?
Beyond Basketball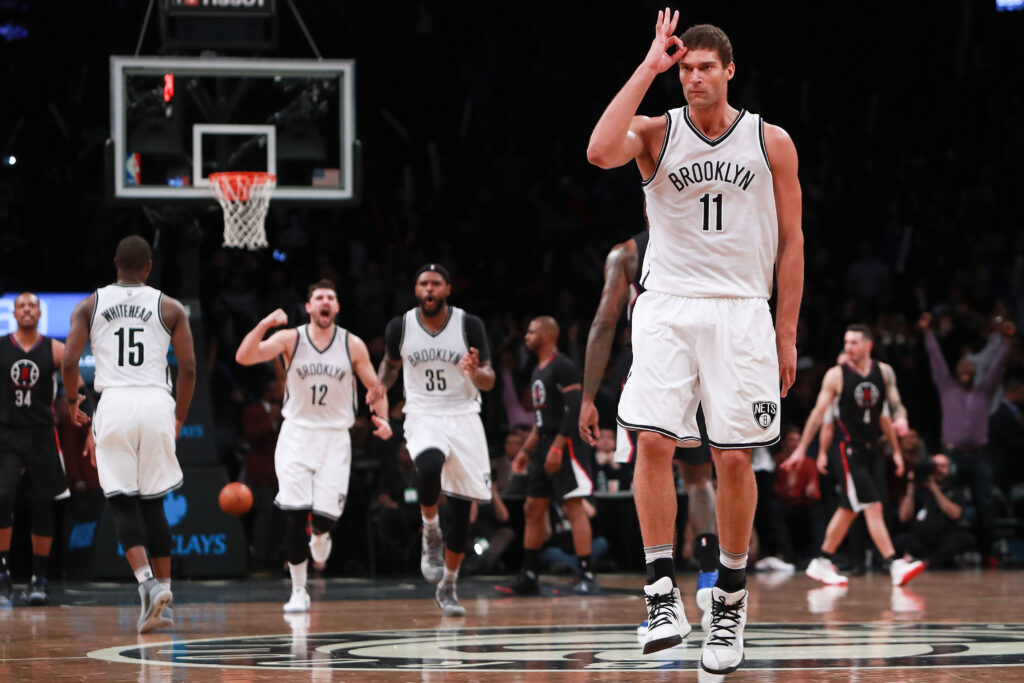 While basketball is undoubtedly a significant part of Brook Lopez's life, it's essential to note that net worth isn't solely derived from one's primary profession. Endorsements, investments, and other business ventures often play a role in an athlete's overall financial picture. As with many NBA stars, Brook likely has multiple streams of income contributing to his net worth.
Read More: Bam Adebayo Net Worth 2023: What Is The NBA Star Worth?
In Conclusion
Brook Lopez's journey from a young boy in North Hollywood to an NBA star is nothing short of inspiring. His dedication, hard work, and passion for the game have not only earned him accolades on the court but also financial success. With a net worth of around $14 million as of 2023, Lopez stands as a testament to what perseverance and talent can achieve. As he continues his career, fans and financial analysts alike will be watching to see how his net worth evolves in the coming years.
The post
Brook Lopez Net Worth 2023: What Is The NBA Star Worth?
appeared first on
HotNewHipHop
.
via:
https://www.hotnewhiphop.com/712096-brook-lopez-net-worth
Share on Facebook
Comments