Chanel Iman, a shimmering tapestry of style and substance, was born in Atlanta, Georgia, on December 1, 1990. Destiny was evident from her very initials, with "CI" perhaps standing for "Charming Icon" or "Chic Individual." She spent her formative years growing up in Los Angeles, where the buzz of Hollywood beckoned, but the runways of Paris and Milan would first claim her. With her arresting eyes and unmistakable strut, this Southern-born belle quickly saw her stock rise in the global modeling industry. And, just to tease your financial senses early on, as of 2023, Chanel Iman is worth a cool $9 million, according to CelebrityNetWorth.





Struts, Snaps, & Showstopping Moments
With her entrance into the modeling world, Chanel Iman unfurled her wings, starting with the prestigious Ford Models at age 12. By 2006,
Vogue
declared her one of the "World's Next Top Models," an accolade not distributed lightly. Our star has since graced the catwalks for illustrious brands like Dolce & Gabbana, Versace, and Balenciaga. The crowning jewel? Being a Victoria's Secret Angel, where she flitted from 2010 to 2012. Her mesmerizing runway presence made her not just another model but an embodiment of art in motion.
Behind the Gloss: Personal Narratives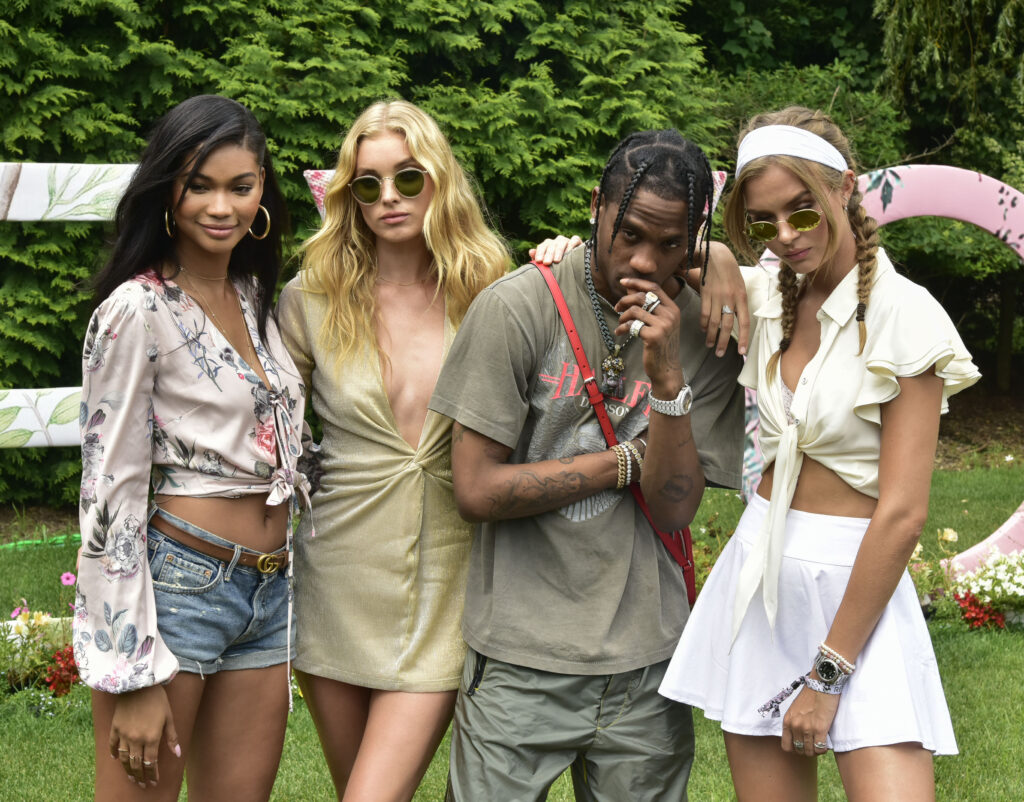 Beyond the glitter, lights, and high-fashion world lies Chanel's personal life, adorned with its own narratives. Tying the knot with New York Giants' Sterling Shepard in 2018, the duo became one of the young power couples in the celebrity ecosystem. Their union has blessed two children, Cali and
Cassie
, bringing forth the soft maternal shades of Chanel's persona. The pair
have since separated
. Passionate about charity, she's also known to advocate for children in need, proving that heart and haute couture can go hand in hand.
The Golden Ventures: More Than Just A Pretty Face
Chanel's acumen is not limited to turning heads on the runway. She's dabbled and dazzled in various business ventures too. The world saw her on the big screen in the movie
Dope
in 2015, earning applause for her acting chops. On the entrepreneurial side, her affiliations with several fashion and beauty brands, both as an ambassador and collaborator, have added to her coffers. This blend of beauty and brains has amplified her status in the celeb matrix.
Putting A Bow On Chanel's Alluring Tale
So, there you have it - a tapestry of a woman who isn't just about stunning visuals but also possesses depth, heart, and enterprise. From Southern roots to global fame, from the catwalk to the big screen, Chanel Iman's journey is a celebration of resilience, ambition, and elegance. As they say in the fashion industry, she's not just on-trend; she sets them.
The post
Chanel Iman Net Worth 2023: What Is The Model Worth?
appeared first on
HotNewHipHop
.
via:
https://www.hotnewhiphop.com/714988-chanel-iman-net-worth
Share on Facebook
Comments