Thierry Henry, a name synonymous with soccer excellence, has carved out an illustrious career both on and off the pitch. As of 2023, his net worth stands at an impressive $130 million, according to Celebrity Net Worth, a testament to his prowess, dedication, and business acumen. But how did he amass such wealth, and what factors contributed to his financial success?




Thierry Henry's journey in soccer began in the streets of Les Ulis, Paris, where he was born in 1977. From a young age, his prodigious talent was evident. By the age of 13, he had caught the attention of scouts from Monaco after scoring six goals in a single match. This led to his enrollment in the renowned INF Clairefontaine academy and eventually signing as a professional with Monaco at just 17.




Henry's rise in European soccer was meteoric. After a brief stint with Juventus, he joined Arsenal in 1999 under the guidance of Arsene Wenger. It was here that he truly flourished, becoming the team's all-time leading scorer and clinching the Premier League Golden Boot four times. His exploits didn't stop there. A move to Barcelona saw him lift six titles in 2009, further cementing his legacy.




Read More: Pele Net Worth 2023: What Is The Soccer Legend Worth?





Brand Affiliations And Endorsements
Off the pitch, Henry's marketability was undeniable. Throughout his career, he partnered with leading brands, enhancing his net worth considerably.
Nike
was one of his earliest endorsements, with Henry featuring prominently in their campaigns. Over the years, he also collaborated with
Reebok
, Puma, Pepsi, Renault, Gillette, and Beats headphones. These endorsements not only added to his wealth but also elevated his status as a global icon.
Read More: Kaka Net Worth 2023: What Is The Soccer Legend Worth?
MLS And The New York Red Bulls
Henry's move to
Major League Soccer
(MLS) with the New York Red Bulls was another significant chapter in his career. With an annual salary of $5 million, he became the highest-paid player in the league, surpassing even David Beckham. His time in New York also saw him invest in real estate, purchasing a lavish SoHo triplex for $14.85 million.
Read More: David Beckham Net Worth 2023: What Is The Soccer Legend Worth?
Post-Retirement Ventures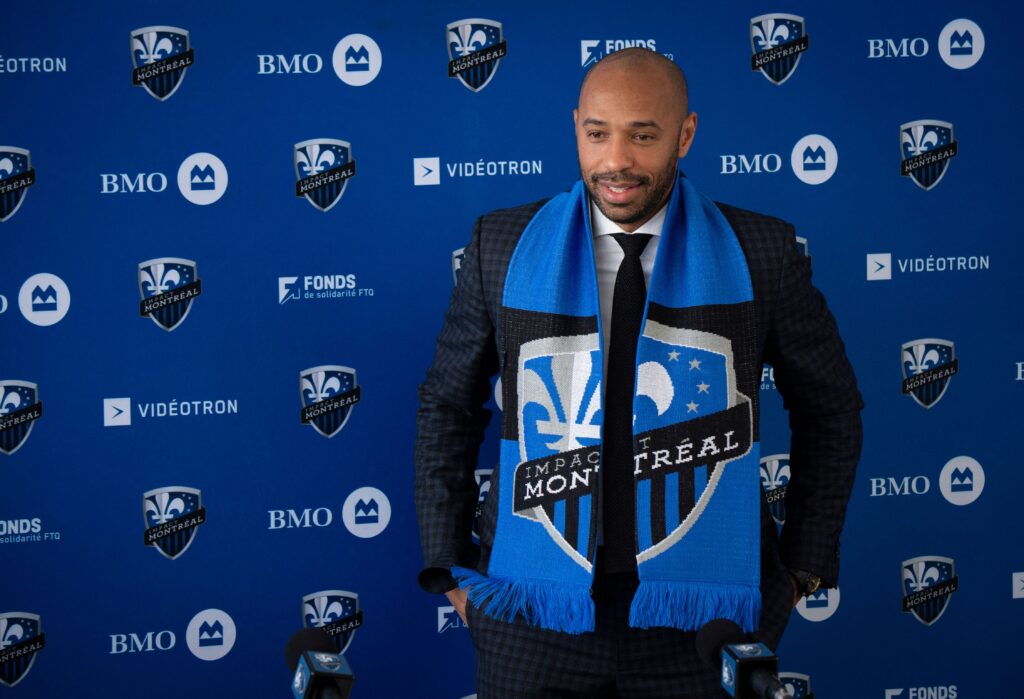 After hanging up his boots in 2014, Henry transitioned to coaching. He took up managerial roles with teams like Monaco and the Montreal Impact in MLS. This shift to management not only showcased his passion for the game but also ensured a steady income post-retirement.
Read More: Cristiano Ronaldo Net Worth 2023: What Is The Soccer Star Worth?
Conclusion
Thierry Henry's net worth of $130 million in 2023 is a culmination of a storied soccer career, shrewd brand endorsements, and wise investments. His journey from the streets of Paris to becoming one of the richest athletes in the world is nothing short of inspirational. As the years go by, Henry's legacy, both as a player and a brand, continues to grow, making him a true soccer legend.
The post
Thierry Henry Net Worth 2023: What Is The Soccer Legend Worth?
appeared first on
HotNewHipHop
.
via:
https://www.hotnewhiphop.com/705978-thierry-henry-net-worth
Share on Facebook
Comments