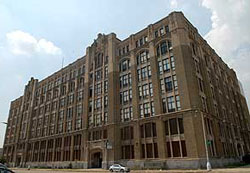 This past weekend, many of the sunny individuals with whom I had the privilege of spending the most awkward four years of my life descended onto the same place at the same time for my 10-year high school reunion.



I wish I could say I spent a good amount of time mulling over whether I should bother going, especially considering friends urged me to make an appearance. But the truth is there was no real chance of me showing my ugly mug.



I somewhat ostensibly used my lack of funds as a reason not to go, considering I'm out of a job and all. But with a birthday that just passed and a knack for pulling money out of my @ss for things I really want, that excuse is dead in the water. Despite the quintillion Facebook emails I received about it, the reunion was never on my radar.



It should come as little surprise to the readers of this column - and even less of a surprise to those who know me personally - that I didn't exactly get along swimmingly with most of my peers in high school. I don't know if I fit into a box so neatly as a lot of the kids you see in teen flicks (especially considering those flicks never take place at primarily black schools), but stepping into my freshman year was walking into a type of friction that can only come from a cesspool of hormonally driven, confused young teenagers with priorities in all the wrong places.



I can sum up the aggregate of the Cass Technical High School experience in one encounter: the first week of ninth grade, I had a U.S. History class in which a mildly attractive young lady sat at a desk with no one beside her. I went over, sat down, and said something along the lines of, "Hello, I'm Dustin. And what's your name?" The response: "SOMETHING! WHY YOU WANNA KNOW?? WHY YOU NEED TO KNOW MY NAME?!?"



Since I'm a borderline misanthrope as an adult, you can imagine how I reacted to the bastion of unmitigated idiocy that was high school. While I somewhat discovered my element in college, it was nowhere to be found in the halls of the eight-floor pickle factory.



I attended high school before the current mandatory uniform era, so the social scene was defined by who flossed the nicest gear. The very first day of ninth grade, I wore a tie-dye Bugs Bunny T-shirt that was a gift from an aunt, and I got clowned so hard I never wore it again anywhere.



Everyone cared about Tommy Hilfiger, Nautica and Polo; all I gave a damn about was getting my hands on a Sony PlayStation. So while my advanced degree-holding parents probably made more dough than many of the folks that got in my @ss for wearing Izod shirts, I took it in stride as I worked to beast Final Fantasy VII.



This was Cass Tech in a nutshell: rampant solipsism, obnoxious cliques, a prison state in which you could get detention by crossing the street to your car, corrupt security, jaded teachers who just handed out unearned grades, cold, uncaring administration and a building that literally crumbled around us. And if there's one man on earth I'd love to see trapped in an aquarium tank with a family of box jellyfish, it's my old principal George Cohen.

The idea of reunions seems innocuous enough, but I'm jaded enough to question the motives of many of their attendees.



How many people actually go to these things with puritanical intentions? Maybe I watch too much TV, but I feel like folks go to brag on spouse, child and so forth, or to see just how fat the popular b!tch that picked on them in tenth grade got. I'm thinking folks get extra dolled-up in hopes that their ex shows up so as to brag in his/her face about how fine they're doing after their break-up from over a decade ago.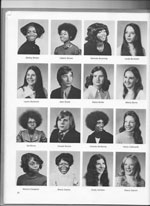 See, 10 years is an interesting amount of time: it's long enough to grow up, make lots of pivotal decisions and create a life that will keep you until you push up dirt. But it's not necessarily long enough to mend old wounds; especially because, in our late 20s, we're still figuring life out and working to extract the old for the new.



A 48-year-old should never attend their 30th reunion concerned about that @ssface who stood them up for an ice cream date decades ago, but it's entirely reasonable that one would be reticent to shake the hand of former villains as they say, "Remember when we were kids and I used to make your life miserable? So what are you up to these days?"



After finding out the aforementioned young lady unnecessarily unleashed her bomb of shrew on one of my friends a couple years later, I stole and burned her senior memory book...making sure she received the charred remains. This is the dubious, unceremonious legacy that I left behind at that school, so it should come as no surprise that I want to stay home this weekend.


The people I cared about from high school - and there are a few of them - remain my friends to this day. The rest of y'all can hit me up on Facebook and let me know how the party went.

Send Blog ·
Share on Facebook ·
Bookmark on Delicious
Comments