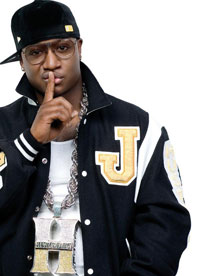 Gerald Olivari and DJ Cisco recently spoke with Yung Joc about his beef with Block Entertainment and Bad Boy. He gives advice on how to avoid the same pitfalls. Joc also talks about his new album Grind Flu, his artists (GS Boyz & Hot Stylz), and his career.






| | |
| --- | --- |
| | We have to address the lawsuit with you and Block Entertainment. What's currently going on with that situation? |





Yung Joc : Honestly, there's nothing going on with that situation. For the most part, that was some contractual discrepancies that I had with Block and things got blown out of proportion because I didn't feel like he was taking the time to make things right.



With that being said, due to the parameters of my release, I can't really say anything about the case or about Bad Boy to defame them. There's a defamation clause in there.







| | |
| --- | --- |
| | What would you advise someone to do if they're looking to get into the music industry so they don't run into the same situation that you did? |





Yung Joc : Educate yourself. Get a better understanding of the entertainment business. That's what it is at the end of the day. If you're not ready business-wise, I don't think they should jump in.







| | |
| --- | --- |
| | What would you say is the biggest things they need to understand? |





Yung Joc : You need to understand what good management is. What's their duties. What's their job. You need to understand the basic industry standard percentage. You need to understand how publishing works and the breakdown of publishing. What a co-pub deal is. What administrative publishing is.



Get to know the term ancillary rights because that's what the business is going to - 360 deals, which is nothing new for rock. 360's have always been around for rock because the fans are so much more loyal to the point where they buy merchandise. Those guys tour in arenas so there's a lot more money to be made off of a rock act. They've been indulging in the idea of a 360 deal. It just seems to be new in the hip-hop business.



I think you should educate yourself on how the industry used to work and how it works now so you can fully understand the reasons why people changed the strategies of business.







| | |
| --- | --- |
| | What's going on with Mr Robinson's Neighborhood? That was supposed to be the 3rd album on Bad Boy. |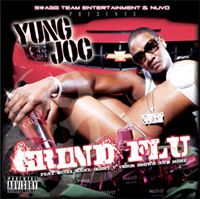 Yung Joc : I had been saying it for almost 2 years that Mr Robinson's Neighborhood is coming. I was just exhausted with the idea. It was connected with the old regime of the two entities that I'm no longer involved with. I just got to the point where I didn't want to use that title no more.







| | |
| --- | --- |
| | Tell me about Grind Flu. Was does that album mean to you? |



Yung Joc : It meant independence. When I got out of the other deal with Bad Boy and Block, I knew that I didn't want to take on another average or regular artist deal. So in order to prove to the people that I would have to talk to in order to make that happen, I did it under pressure. When you do it under pressure, you have real deadlines and quotas to make. I put it together and pulled it off right. That's why it's been easier for me to negotiate label deals because it shows that my team and brand can put a project together and put it out.







| | |
| --- | --- |
| | Are you still actively looking for artists and if so, how can people send you their stuff? |



Yung Joc : Hell yeah! You can submit your music to swaggteam@gmail.com







| | |
| --- | --- |
| | It seems like you've made a transition to being more of a business man. Ultimately, where do you want to be in your career? Who would like to model your career after? |



Yung Joc : It would definitely be someone like Russell Simmons, Diddy, or Quincy Jones. Even Will Smith because I want to do movies too.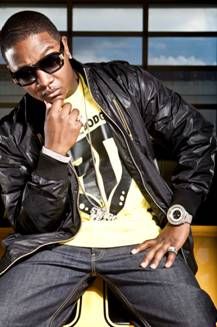 What is your personal relationship with Diddy considering everything that happened with Bad Boy and the lawsuit?

<


Send Blog · Share on Facebook · Bookmark on Delicious





Comments

Mobile Apps





More Blogs





Receive News Updates




Become A Fan





Sponsors