Everything You Need To Know About The Why Not Zer0.6 "Bright Concords"
If you love Russell Westbrook and The Jordan Brand's Why Not Zer0.6 releases, you'll be excited to learn about the new Jordan Why Not Zer0.6 "Bright Concord." The sneaker will feature a series of bright colors, including bright concord, black, sulfur, coconut milk, pink prime, and aqua tone. Like previous releases, the Bright concord version of Why Not Zer0.6 will feature many materials in its design process.




The shoe's upper is constructed mainly from purple mesh with hints of blue. The zippers have striking magenta and aqua accents. The shoe's insole prominently features vibrant pink accents. It also uses various other unique materials, such as leather and suede, in its construction. Like the other shoes in the series, the sneaker features a zipper that extends all the way to the shoe's back heel, this time in an aqua blue, the Jumpman symbol, and text that reads WHY NOT in the shoe's zipper.





The History Behind The Vibrant Shoes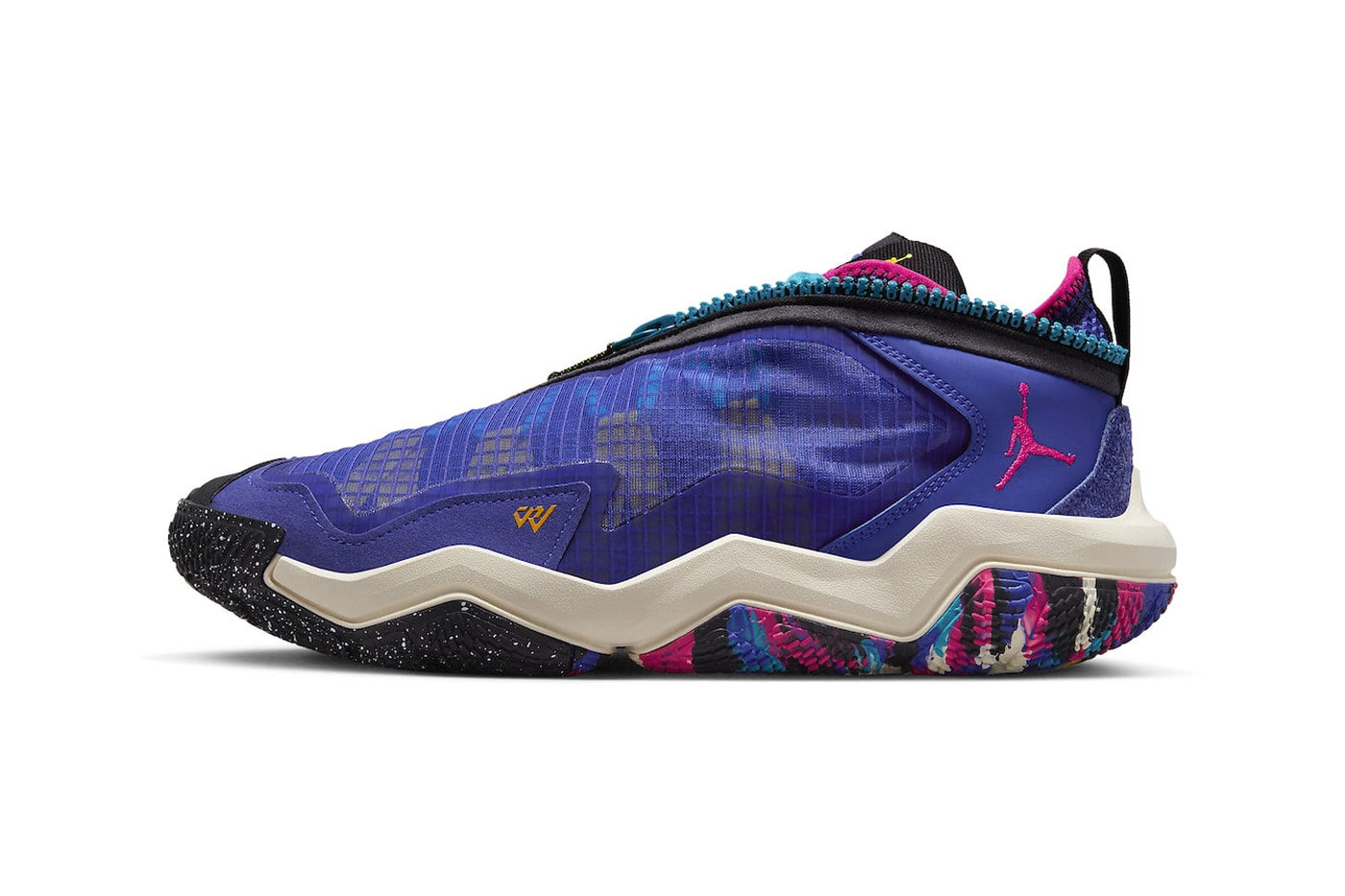 Westbrook's mantra while playing is "Why Not?" and you can clearly see his bold, fashion-forward shoe designs. The NBA star uses vibrant colors and bold designs that match his bold and vibrant personality. When you consider how distinctive his shoe choices are on the court, it's no surprise that his shoe link features equally remarkable pieces.
Every piece in his "Why Not" sneaker series tells a story about something important to Westbrook, and this one is no different. The focus of the sixth signature shoe in his line is speed. The shoe's rubber is wrapped very securely, with the rubber going all the way up to the shoe's midsole. That means that you'll have the grip and support you need to go full speed on and off the court.
Where Can I Get The Jordan Why Not Zer0.6 "Bright Concord?
The sneaker's launch date is March 22. You'll be able to get it from the official Nike website and select retailers. You can keep up to date on all the hot new sneaker releases by staying up to date with
HNHH
. What are your opinions about these sneakers? Will you be getting a pair? Let us know in the comments below!
[
Via
]
via:
https://www.hotnewhiphop.com/644570-everything-you-need-to-know-about-the-why-not-zer0-6-bright-concords
Share on Facebook
Comments